Due to a model year change, new trunk mats have been added to the product line. Due to the last data update in your model, the new part numbers were automatically placed on the virtual overflow area - Outside Corner Area (OC) - of Station_25_MR.

Using the Rack Planogram, find suitable storage locations for the new trunk mats in the existing racks on the assembly line.
By checking Show outside corner, the two racks will be displayed on the OC. Display the material information to see which material is in a load carrier (in the image at the mouse pointer).

Then drag and drop the trunk mats onto an existing rack.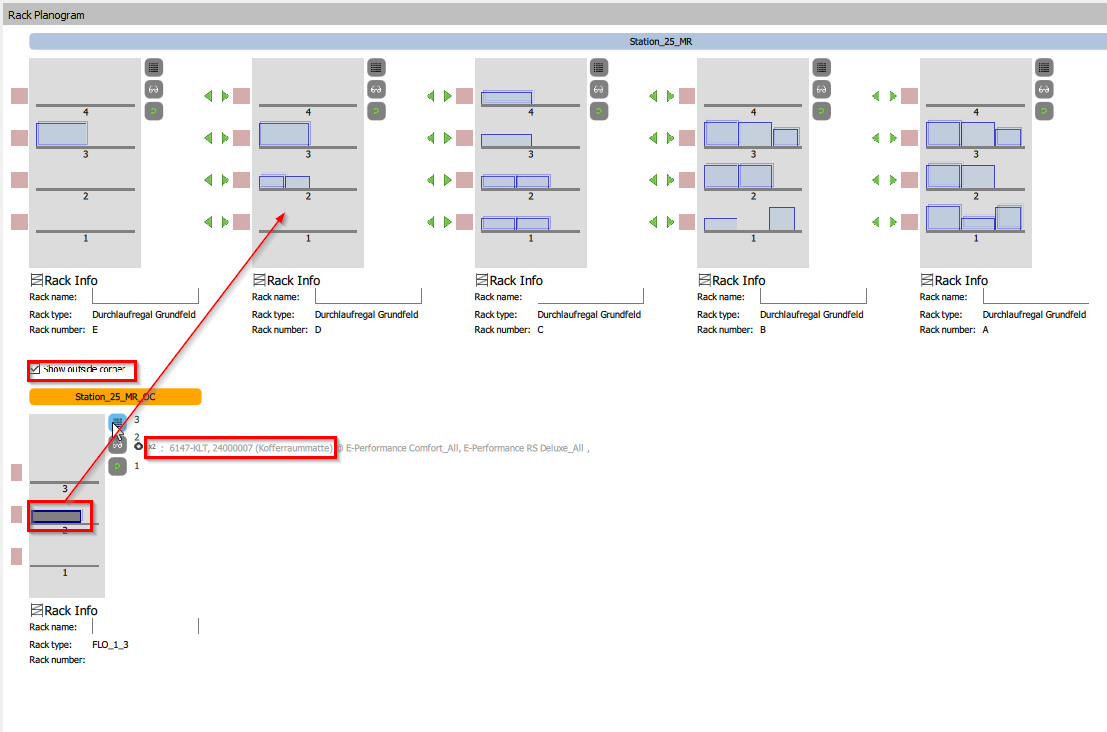 Can you find more ways to arrange the material at this station in a more space-efficient way?

Save your progress.