For better bilateral communication within your project team, take advantage of the possibilities ipolog offers in terms of 3D representation. These 3D geometries are called facilities in ipolog.


By the way: Facilities can also be 2D elements, e.g. a directly imported DWG layout.
Now find out how to make the office equipment (Facility: Planning office) visible in the office area on the 2nd floor. (see screenshot below)

A rack trolley should be added to the supermarket in the Catalog.
You can find it in the Facilities tab. Insert it into the layout via Insert.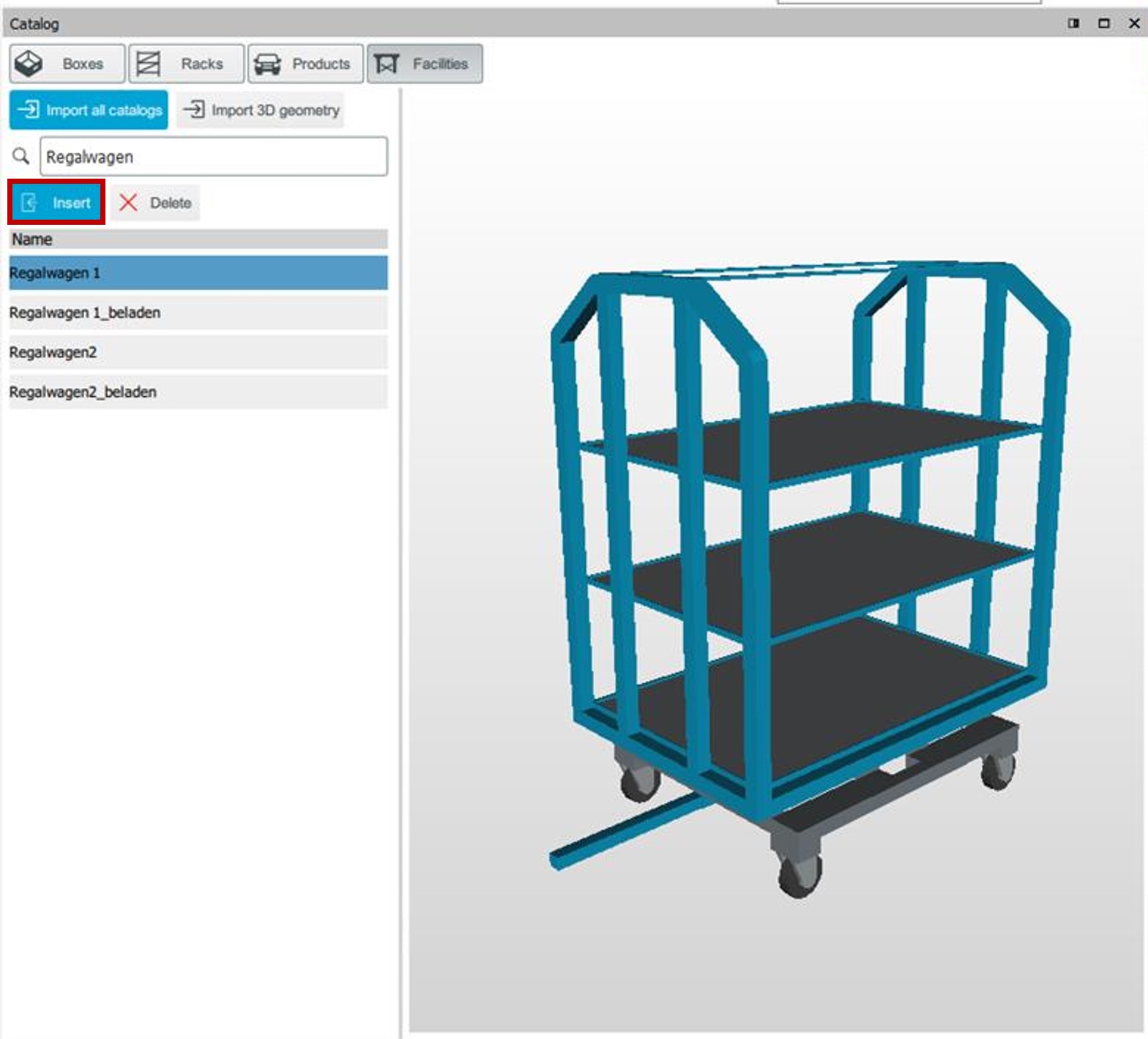 The rack trolley is automatically created in the original form and just needs to be moved.
Before the rack trolley can be moved, it must first be made movable. Select the correct rack trolley in the Facilities module and activate the unlocked and non-blocking functions.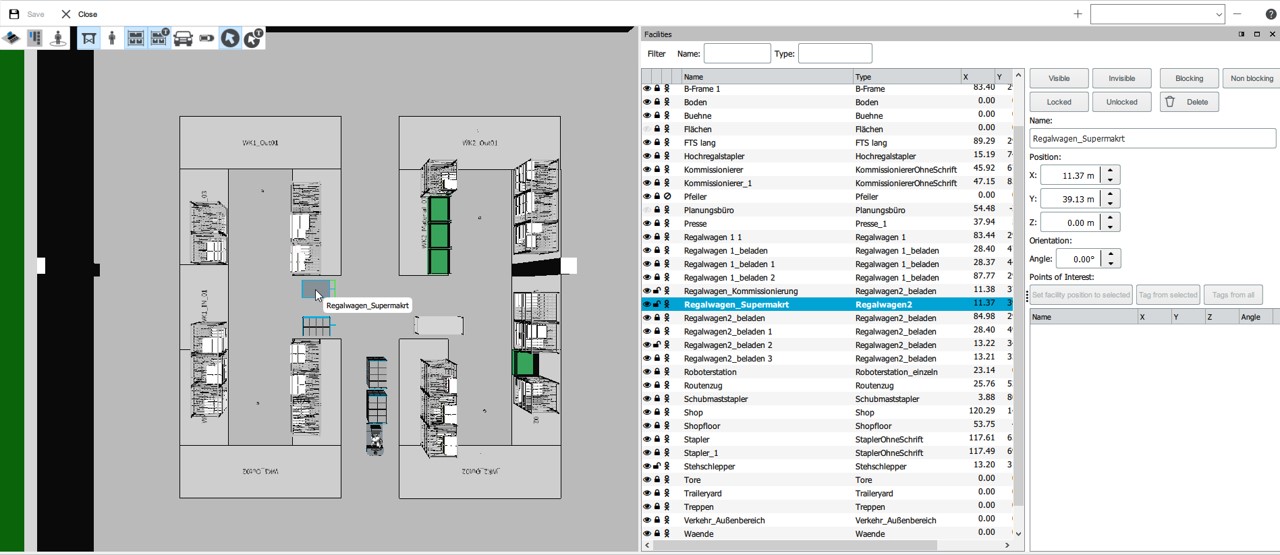 Afterwards, the forklift can be placed in the correct position in the supermarket area in the Layout Editor using drag and drop.
Now set the properties of the rack trolley back to locked and blocking.

Save your progress.