For better bilateral communication within your project team, take advantage of the possibilities ipolog offers in terms of 3D representation. These 3D geometries are called facilities in ipolog.


By the way: Facilities can also be 2D elements, e.g. a directly imported DWG layout. You can find more information about importing and the possibilities offered by Facilities here on our helpdesk.
At Station_14 left side an Allen key (TP-Allen key_[Station_14]) is needed for assembly. The tool is in a tool trolley. Place the tool trolley from the catalogue under the Facilities tab in the 3D scene on the material surface Station_14_ML using drag and drop.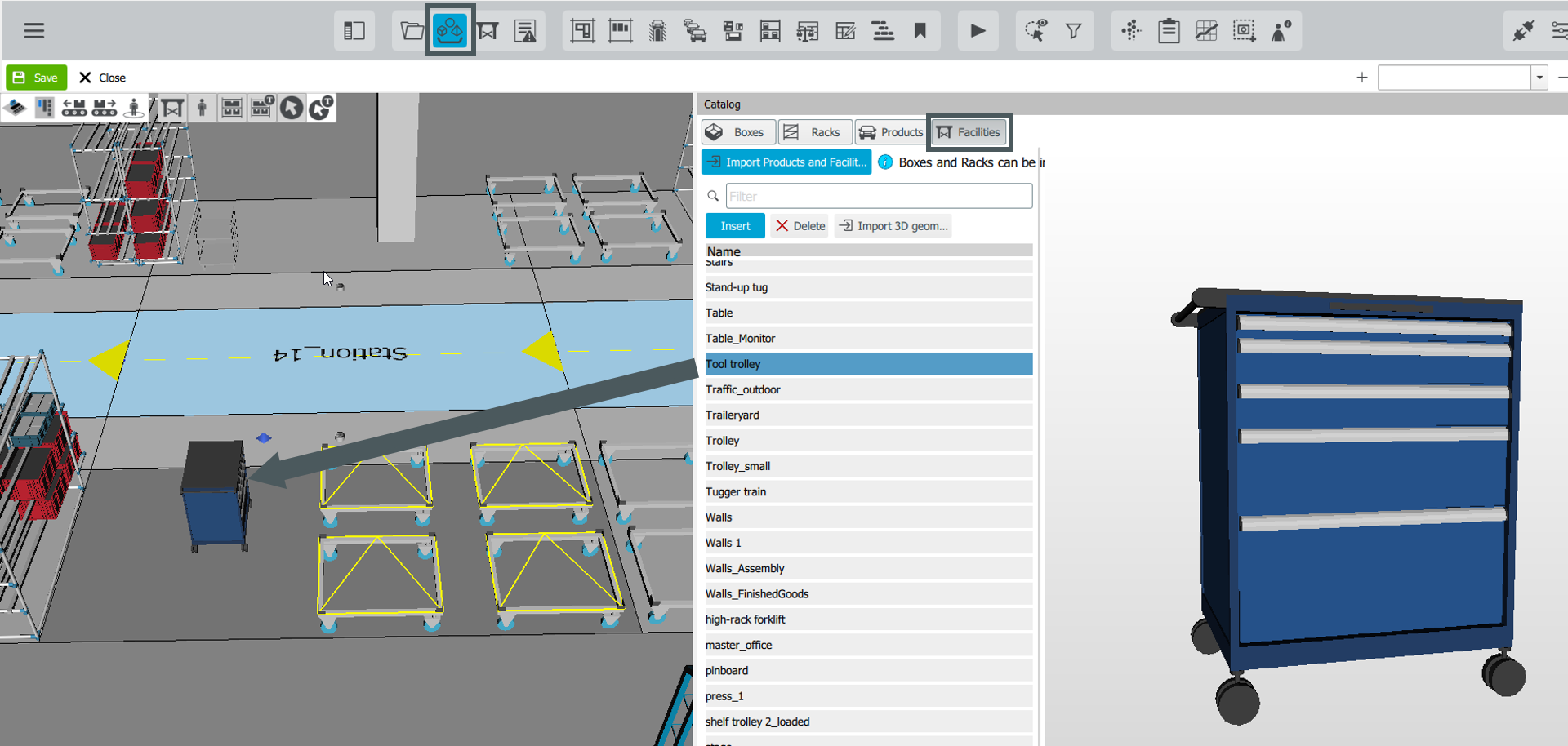 The tool trolley is now to be aligned. To do this, it must first be made movable. Select the correct tool trolley in the Facilities submodule (tip: click on the element in the 3D scene) and activate the Unlocked functions. Now you can reposition it using the coordinates and the angle or in the layout editor. Furthermore, the trolley represents a disturbing geometry. No material may be placed on its position. Use the Blocking option in the facilities submodule to activate the collision check for the element.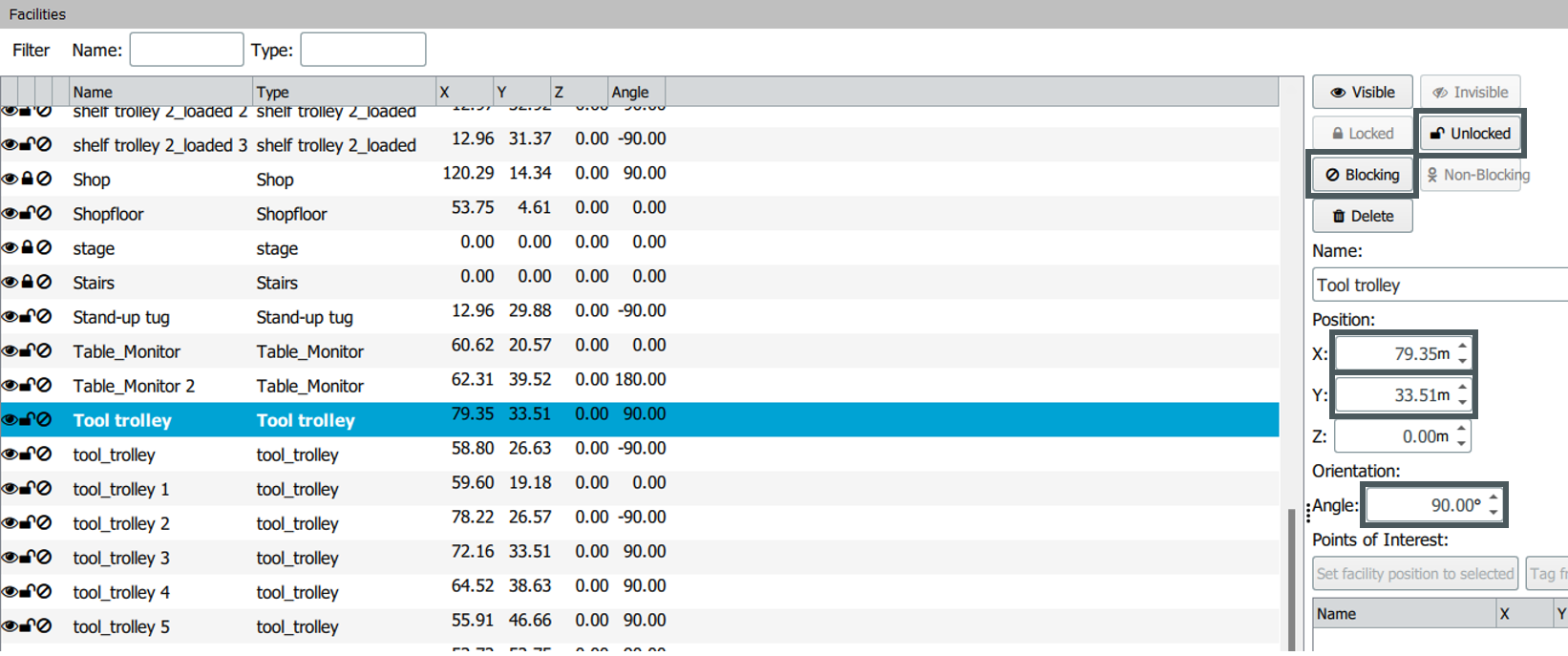 Save your progress.