An emergency escape route is planned in front of the office rooms. Place a blocking area to ensure that the escape route is kept clear in this area during the further planning process.
You can find more information about the blocking area here.
To create a blocking area, open the layout editor in the module bar.

If necessary, drag the Layout Editor window to any size or dock it at any position in ipolog 4 Workspace. Navigate to your assembly section by pressing down the left mouse button.
Now click on "Add a new area". Enter "EscapeRoute_Office" as the name. Enter "Blocking Area" as the type. Now select "Draw Polygon".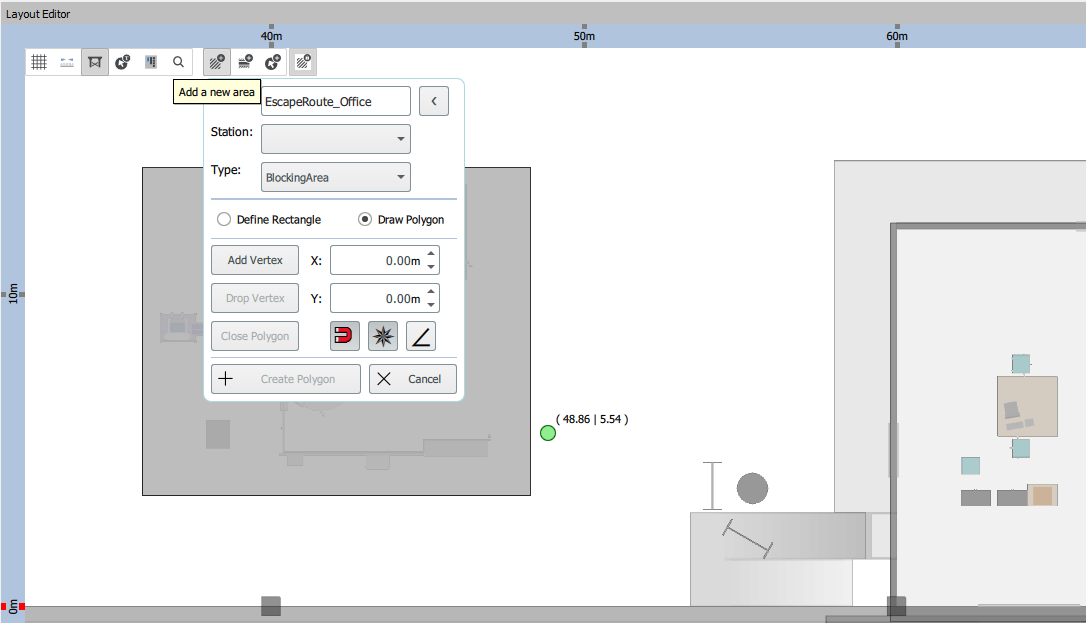 Use the left mouse button to set the corner points of the blocking area (shaded area) in the layout editor (see image). As soon as all corner points have been set, the values can be adjusted afterwards.
You can see the position of the offices here.
Note: Your values do not have to match 100% with the screenshot below.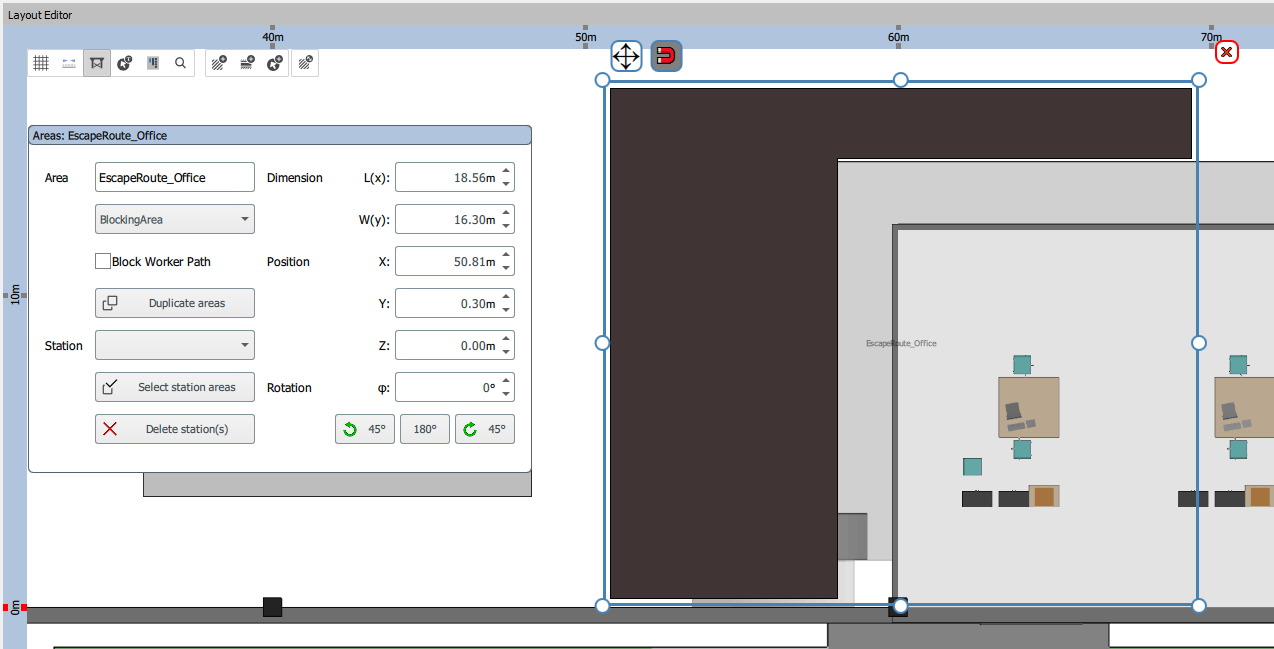 To allow workers to walk across the space, please uncheck the Block Worker Path option.

Save your progress.