At Station 22_ML you have noticed that the open fronted storage bins are rotated 90 degrees and the removal sides are difficult for the assembly worker to reach.
Rotate the open fronted storage bins so that the material can be picked up more ergonomically.
In the 3D view or in the Material Zone Editor, find the left material area of Station 22 and select the rack as shown in the picture.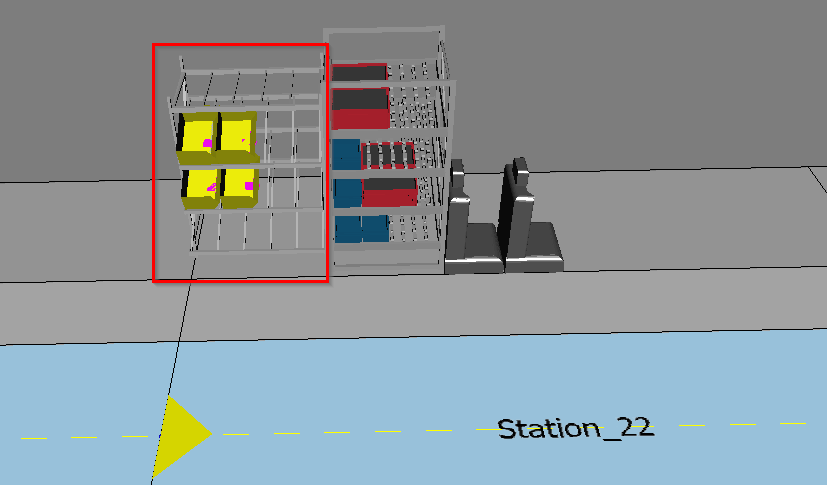 Now open the Material Provisioning Editor. You can find more information about the Material Provisioning Editor here.

Under the Delivery-Type tab there is the possibility to change the Z-rotation of the individual load carriers. Change the rotation to 0 degrees instead of the previous 90 degrees. Confirm your entry with Enter.


Save your progress.