Note: This task has an increased level of difficulty, which is why it is intended for advanced users.
You have presented a planning status to your supervisor and the foremen, and it is noticeable that the current planning scenario does not yet take into account that there is still an inaccuracy at Station_03 left side. The rear spoiler of the RS Deluxe variant has recently been screwed on instead of glued. Material and process were already correctly adjusted in the system, but the link of the tool (Allen key) was not stored correctly. Therefore, a tool pickpoint was not automatically created in the system as usual in ipolog. For this reason, you will add a working point manually in the next step.
Open the layout editor again and click on "Add a new workingpoint. Name this workingpoint "TP-Allen key_Station_03_left".
Place the workingpoint in front of the tool trolley at Station_03_ML.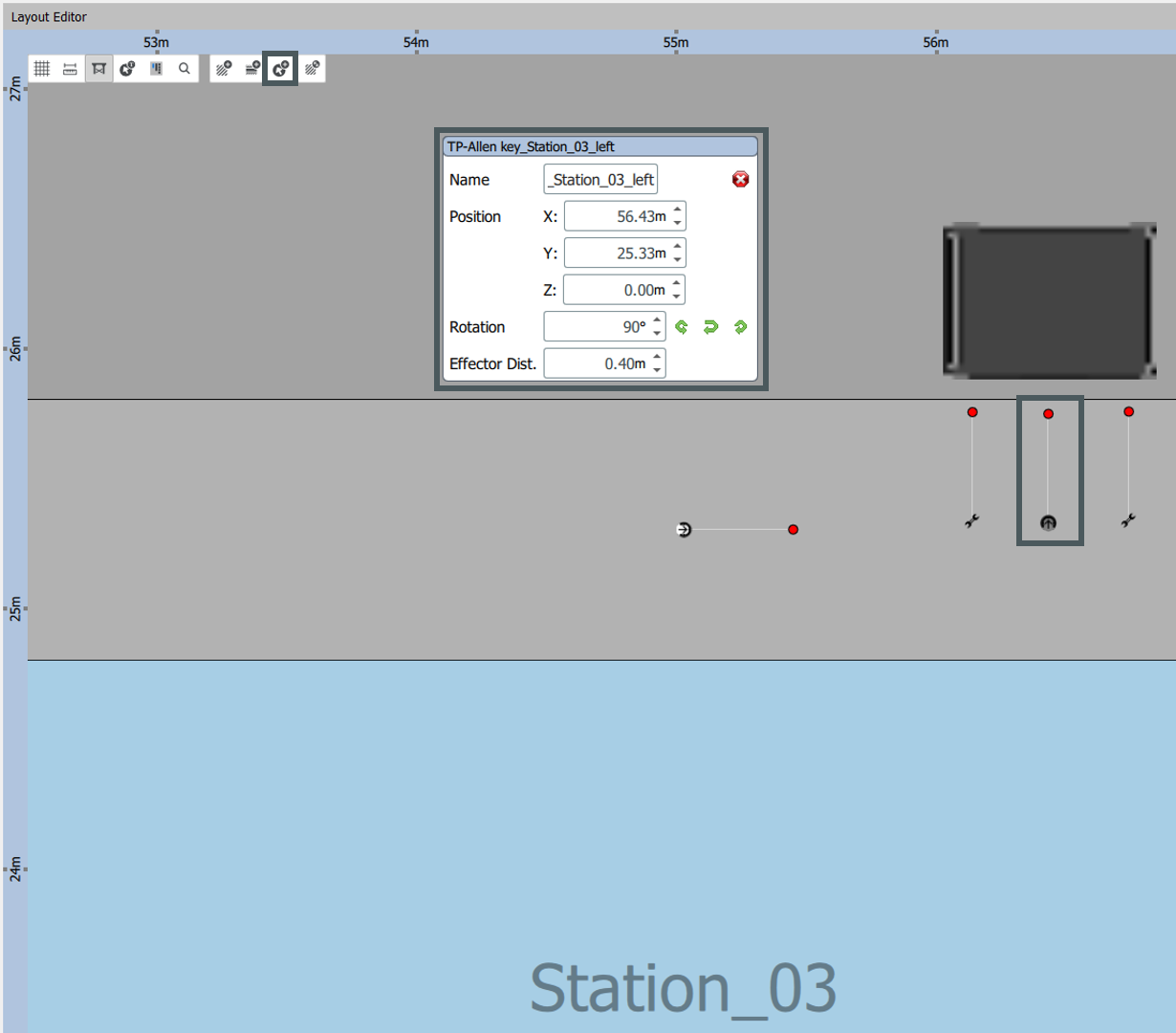 Then open the Assembly Process Editor to assign the tool pickpoint. Under the "Description" tab, filter for "rear spoiler fasten".
Tip: Click on the arrow next to the column description to filter in the table. Then switch to the "Properties" view. Select the "Tools" tab and then select the operation.

Select the worker point you created by clicking "select pick point" and confirming your selection.

You linked the worker to the PickPoint successfully.

Save your progress.