An additional station should be planned as a buffer for capacity fluctuations/number of units fluctuations.

Click on technical clock "TT_26," rename it to "TT_27," and move it six meters in a positive x-direction.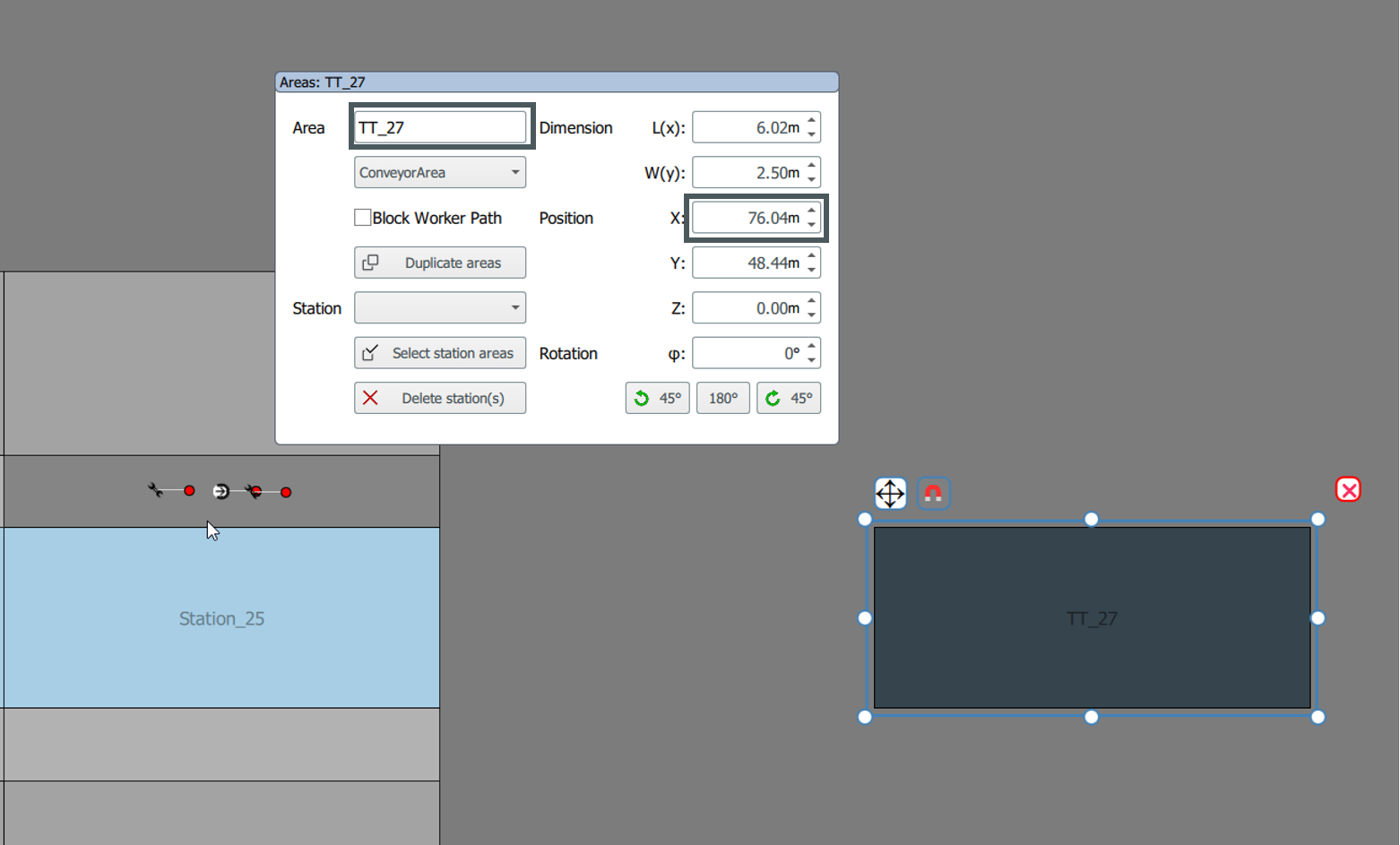 Then click on the symbol "Add a new station" (1) and "New" (2). Now add a new station with the name "Station_26" via Create (3). Adjust the length to six meters. Finally, create the station with Create Station(s) (4) and place it in the layout with the left mouse button.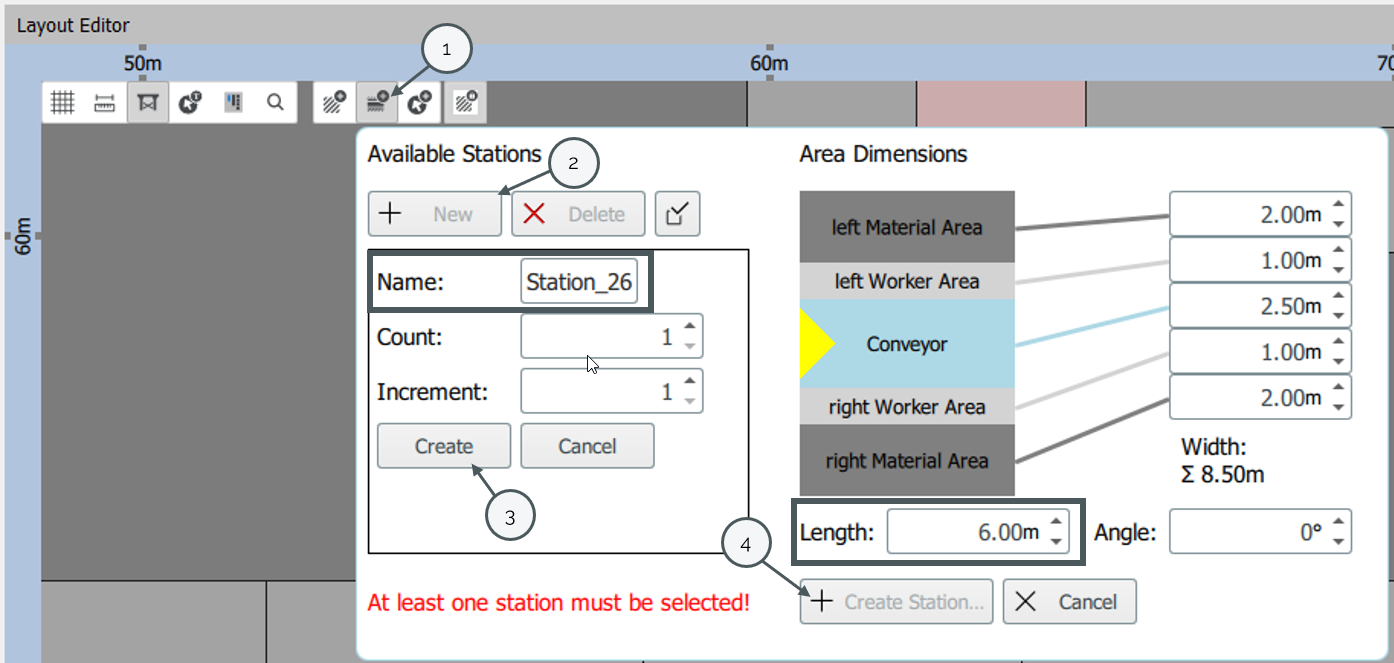 Station_26 should be located directly next to station_25.
Finally, the dimensions and positions of the five individual areas of the station must be corrected so that they correspond to the other stations of the tape section. To do this, mark one surface at a time and edit it accordingly either via the info window or via the function buttons around the marked surface. The crosshairs are used for positioning and the points for dimensioning. (compare initial station on the left and corrected areas on the right).

You can find additional details regarding the Layout Editor by referring to our documentation.

Save your progress.