An additional station should be planned as a buffer for capacity fluctuations/number of units fluctuations.

Open the Layout Editor and click on the icon "Add a new station". Now add a new station with the name "Station_26".
Click Create.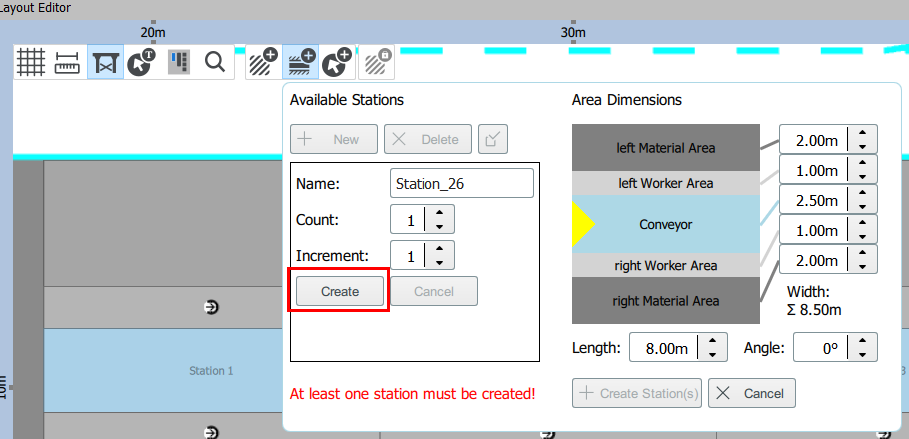 You can take the corresponding dimensions from the screenshot. Create the station with
Create Station(s) and place it in the layout with the left mouse button.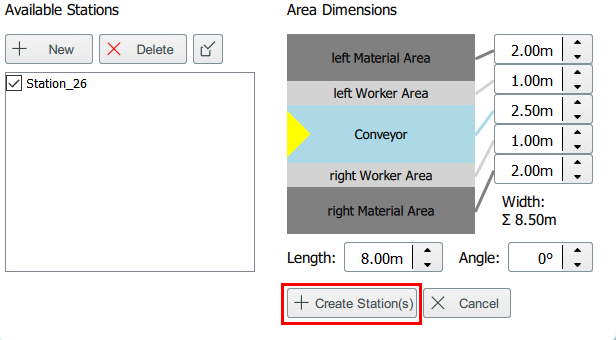 Station_26 should be located directly next to Station_25.
You can find more information about the Layout Editor here.

Save your progress.