As in the previous task 3.1, activate all workers in the Filter Set and activate and calculate all products.
Now open the Worker Gantt.
In the Worker Gantt, all processes, i.e. work processes, pick processes of the materials as well as the resulting walking distances (calculated and dynamically adjusted by ipolog!) are displayed for all workers in the cycle sequence. You can find more information about the Worker Gantt here.

First, make sure that all settings in the cycle options in the Worker Gantt match the illustrations below.


Via "Auto-Recalculate" the worker paths are recalculated with every process change. This function should be deactivated. The "Move Material With AVOs" function should be activated so that the material is moved along with the corresponding work step. If you then want to recalculate the worker paths, this is done via Recalculate.
The Worker Gantt shows that the worker_right @ Station_07 cannot complete the specified processes in the specified cycle time. The process group unit air conditioning system leads to an overload of the worker. Move this process to worker_right @ Station_08 to relieve the worker. Make sure that the process for both products is moved to the start of the cycle of worker_right @ Station_08 in order to maintain the assembly sequence.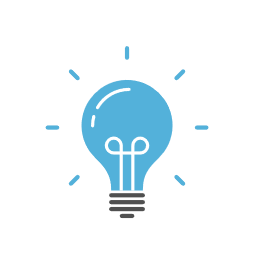 Tip:
Grab the entire process with the mouse and move it to the beginning of the process in front of which you want to drag it. Make sure that a black bar appears in front of the process group as in the picture before you release and dock it there.

After the process has been moved, you will see directly that the process swap means that no more process routes are displayed. Before you recalculate them, proceed in the same way for the second product and move the entire process group to Station 8.
After the processes are completely moved, recalculate the walkways, either overall for all products and workers or selected for individual workers and products as in the following image.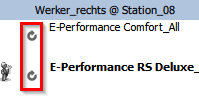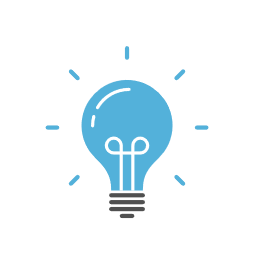 Tip:
Now make sure that the materials for the moved processes have also been automatically moved to station 08 (right side). Ex. SNR 60000016 air conditioning unit.

Save your progress.