The filter set function is needed if you want to view one or more specific workers or products selected.
The left side of the filter set shows the selection of all workers and all products. On the right side the workers and products can be filtered or selected.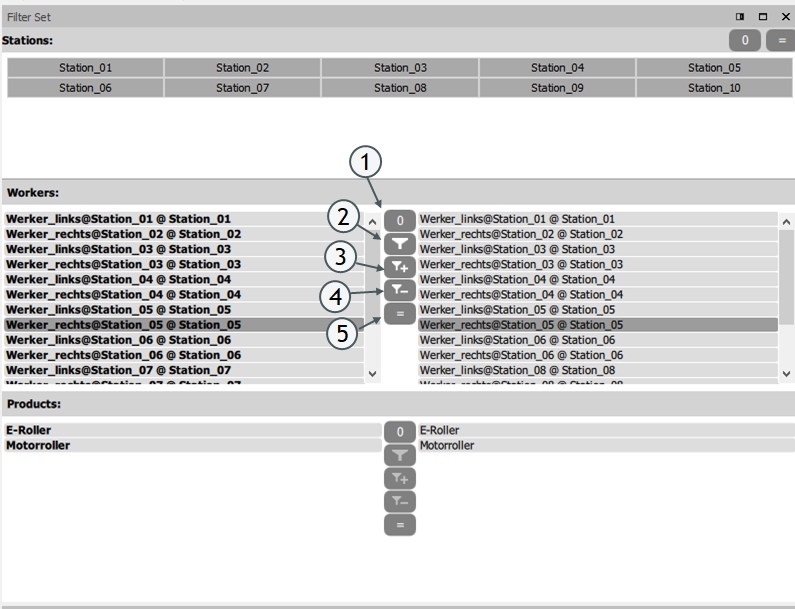 1. hide all workers/ products
2. only the selected worker/product is shown
3. another worker/another product is shown
4. selected worker/selected product is hidden again
5. all workers/products are shown
The selection of the workers shown in the filter set takes place via the left side in the filter set (All Workers), in the layout, in the worker Gantt or in reporting. The selection of the workers in the filter set is then also shown directly in these tools. This means that if only one worker was filtered in the filter set under Shown Workers, only this worker is shown in the layout, in the worker Gantt and in reporting.
With the function "Calculate Shown Products" only the filtered products are recalculated.