After you have calculated the transports, you notice that not all orders can be fulfilled. The error message appears that the large load carriers "2411-GLT" do not fit on the selected trailer and therefore cannot be transported.
Go to the "Supply Chain Editor" submodule and search and filter the disposal chain(s) for the "2411-GLT". Select the H-Frame_XXL trailers for this large load carriers.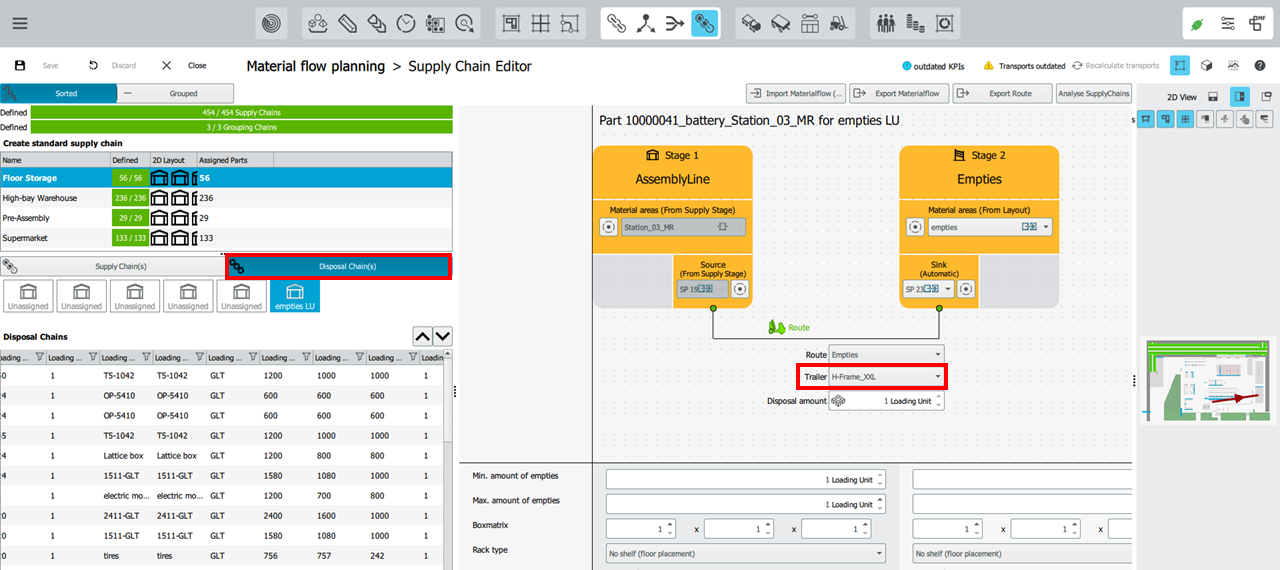 "Please recalculate the transports and pay attention to whether all orders are now feasible."