Your layout and the associated 3D geometries are now up to date. The latest changes have resulted in a new route connection from the rack storage in a southerly direction.


Assignment:
In this step, update the transport network to include the newly created possibilities, i.e. a route connection from the rack storage to the production area, and also ensure that the pre-assembly and supermarket areas as well as the empties area outside the hall are connected to the existing transport network using suitable connections.
Here you will find further information and instructions on transport networks from the helpdesk site.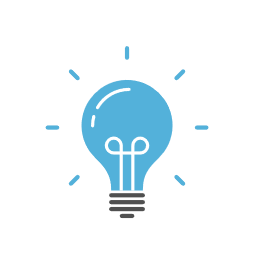 Tip: The transport network is the basis for the transport connections (direct transports and route transports) that make it possible to transport material through the factory.
Now select the menu item "Create transport network".

1. Setting Waypoints and Connections
Select the functions "Create waypoints and connections".
Initially, only work with 90° lines and bidirectional path connections to enable two-way traffic with the transport network.
The traffic should run as a one-way street from top to bottom between the two supermarket areas and should also be subject to certain restrictions (see point 4.)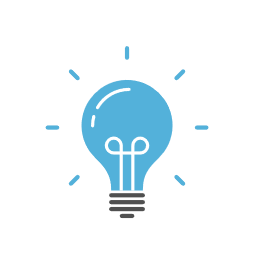 Tip: You can interrupt the creation of waypoints and connections by right-clicking and, for example, start again at a different location. To extend the transport network, you can simply select an existing node.

2. Setting Stops
The next step is to set stops on the transport networks. The stops serve as sources and sinks and thus enable the means of transport to serve the material surfaces.

This is done using the function "Create stops (HP)". The number and location of the stops can be freely selected.
The screenshot shows a possible arrangement of the stops.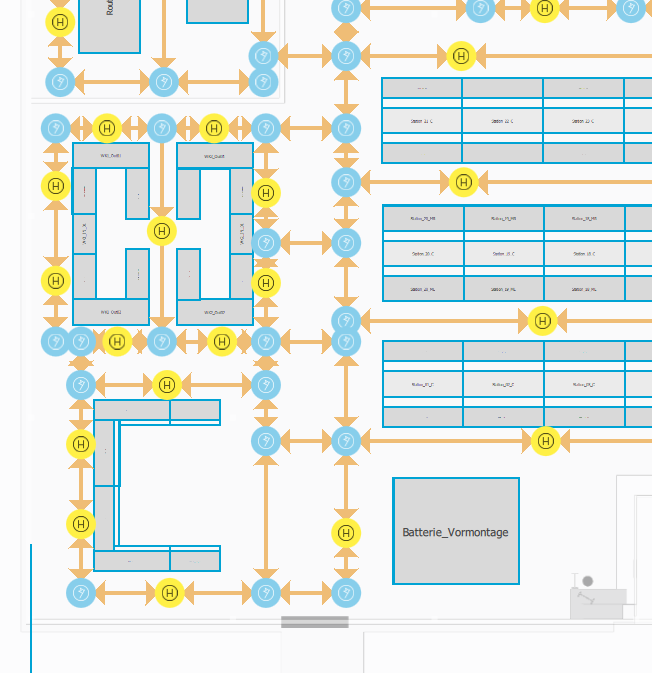 3. Assignment of material areas to stops
Now create a link between the new stops and the corresponding material surfaces. This is done via "Assign stops to material surface(s)". First select a stop and assign a material surface to it by clicking with the mouse.
4. Add path restrictions
Between the supermarket areas, the following restrictions apply, as already described above:
Speed limit: 1,5 m/s
No forklifts allowed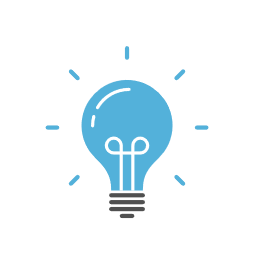 Tip:
In the transport network editor it is possible to view the activity history between two saving processes and to undo or redo certain steps (see picture).



Save your progress.