Open ipolog 4 MF and log in. On the start page, first select the "House" icon (1). Then click on the drop-down menu at "No Selection" (2). At last select the server (your planning adventure) to create the ipolog planning adventure scenario there (3).

Select "Add Scenario" in the upper right corner of the page to create a new scenario for the ipolog Planning Adventure.

In order to properly use the Planning Adventure, you must select "IPA_Template_Ausgangslage" under "Select scenario or template". Enter a title and description. Then click on "Create scenario".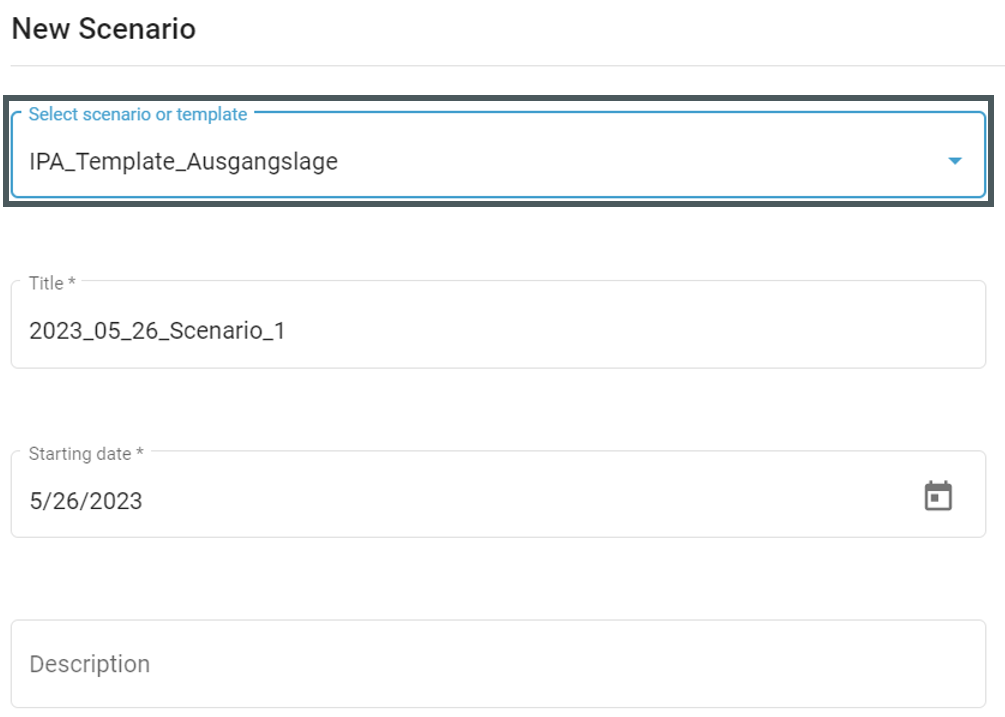 You have successfully created the planning scenario and can now get started.