To plan and create the routes, go to the Create routes submodule.

In the route editor, you will find the routes that have already been created.
"Trayleryard_GoodsIn" for truck delivery to the goods receiving area
"RouteStation Linefeed" for belt supply from the "High-bay Storage" via the route train stations
"RouteStation_Pre Assembly_Suma" for the supply of the pre-assembly and the supermarket from the High-bay Storage
"Empties" and "Empties_HighRackbay" for empties disposal
"Supermarket Linefeed" for line supply out of the supermarket
Your task is to create the missing route for the assembly line supply from pre-assembly.
To do this, create a new route with an appropriate name. Select the "Stand-up tug" tractor type and the "Tugger train driver" worker type for this route. The cockpit from the pre-assembly is installed at "Station_08_ML". Consequently, it is sufficient for the route to travel exclusively to the associated stop point. The stopping point of the last pre-assembly area "PA-Cockpit_06_ML" serves as the starting point. Please note that the route must end at the starting point. Take into account the one-way streets when planning your route and make sure that the route train does not have to make a U-turn (turn around) in the narrow places around the pre-assembly.
A possible solution is shown in the screenshot.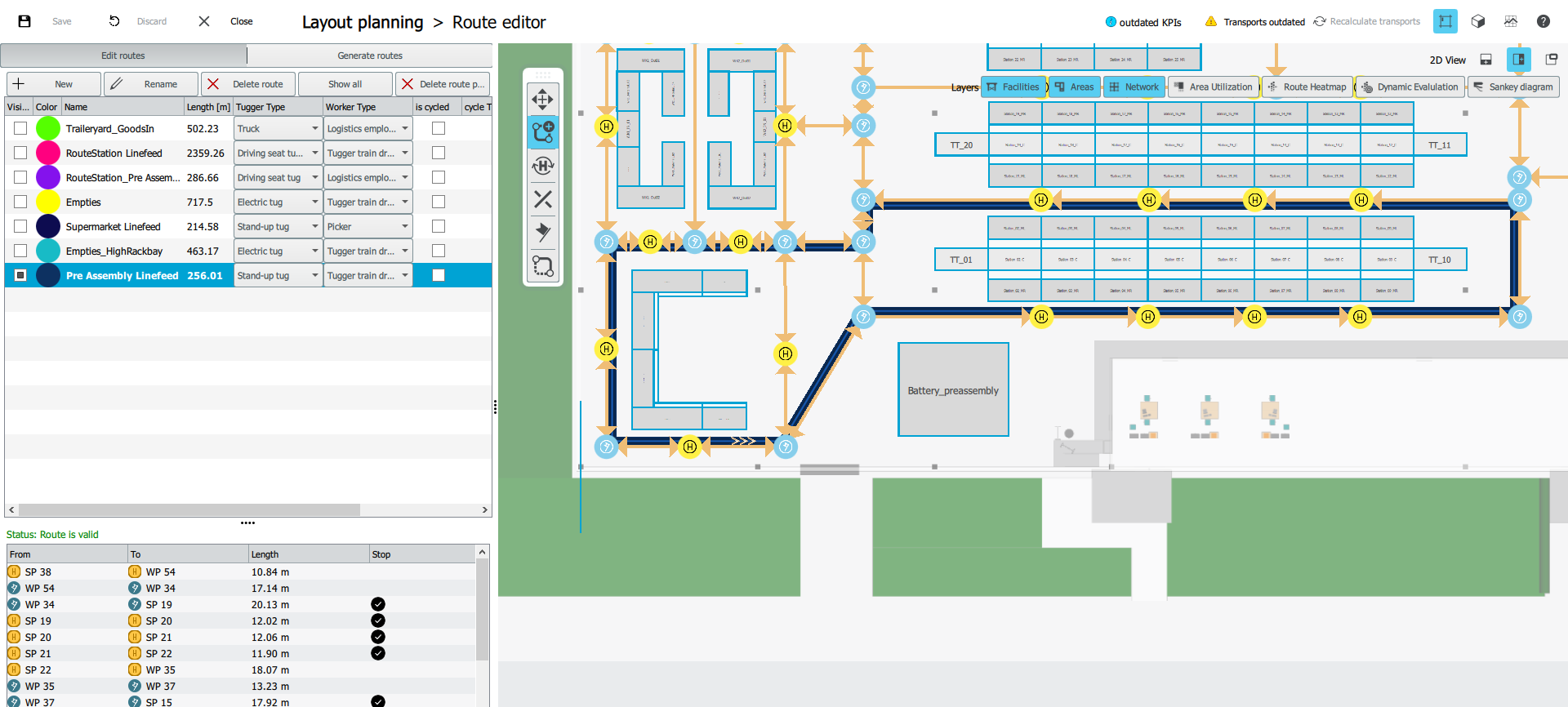 Tip:
For details on creating routes and using the Route Editor, see the following link in the Help Desk: Creating routes.

Save your progress.