Problem
Text elements are not displayed displayed in the user interface.

Possible Reasons
In the 3D settings of the graphic card , the integrated processor or the automatic preselection is chosen.
ipolog requires a dedicated graphic card.
When using older or internal graphics cards, displaying text in the 3D view may cause display errors. That's why we've added a button to the login screen that allows you to turn the texts in the 3D view on and off. If the button is deactivated, there are no display errors when using ipolog 4 Material Flow.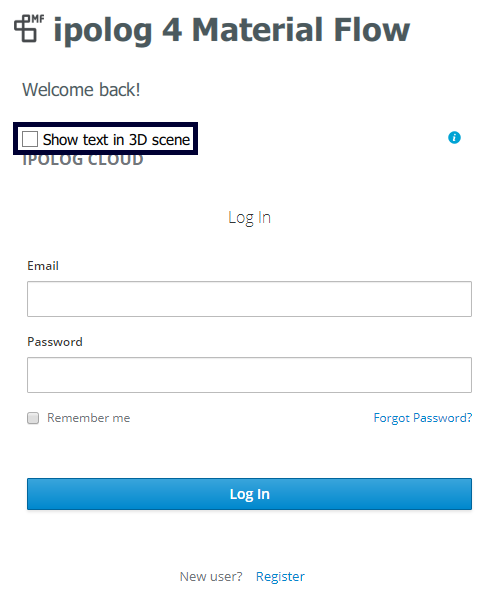 Possible Solutions
(1) Change 3D settings of your NVIDIA graphic card
Please check in your 3D settings which graphic processor is set. If you have a computer with a NVIDIA graphic proccesor, you can simply right click on the desktop, go to NVIDIA Systems Control and then click on the 3D settings button.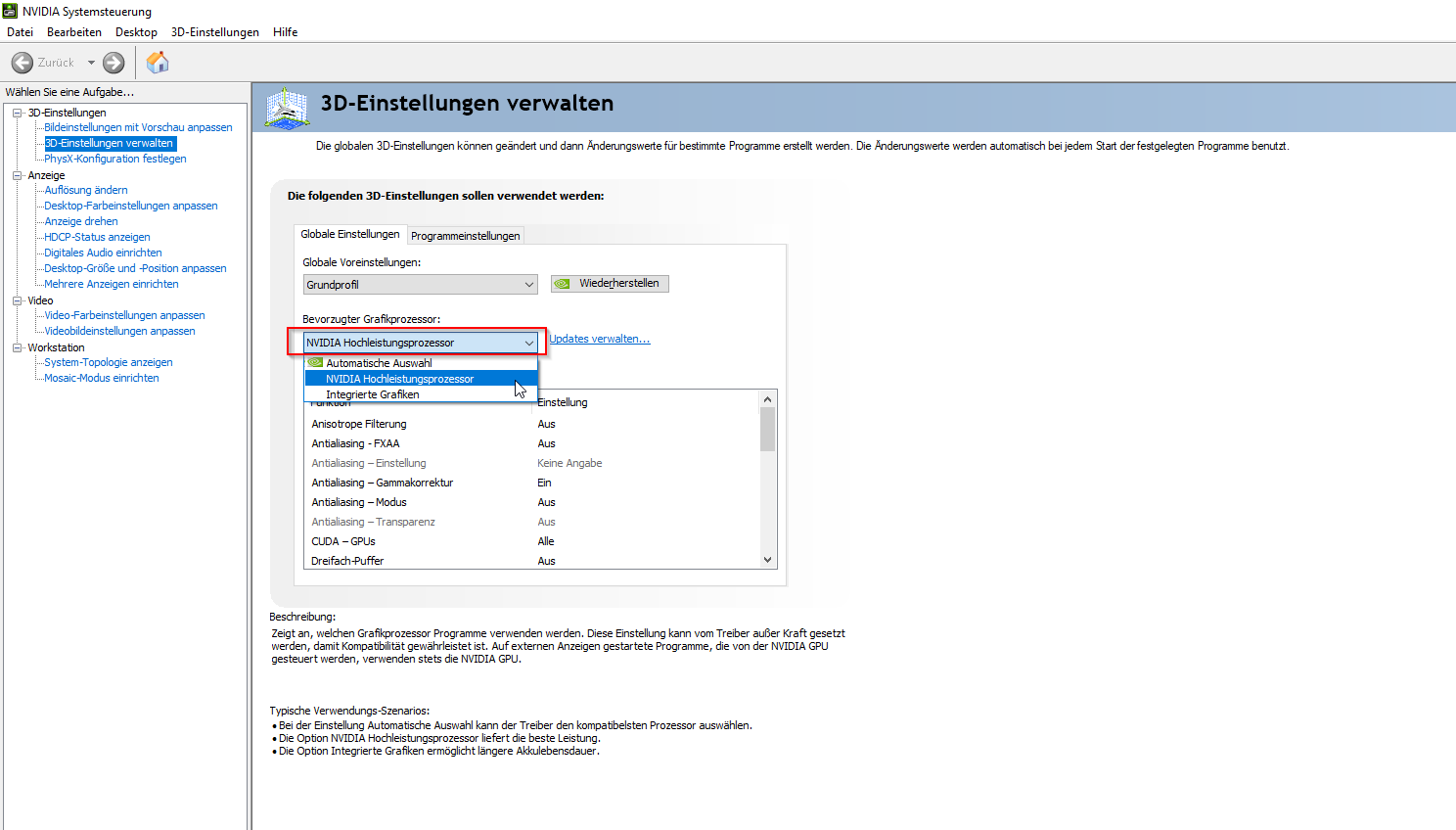 In the 3D Settings > Manage 3D Settings > Global Settings > Preferred GPU , set the NVIDIA High Performance Processor.
Under the Program Settings tab, you can automatically select the preferred graphics processor for each application. Add the ipolog 4MF application installed and then select your preferred graphics processor.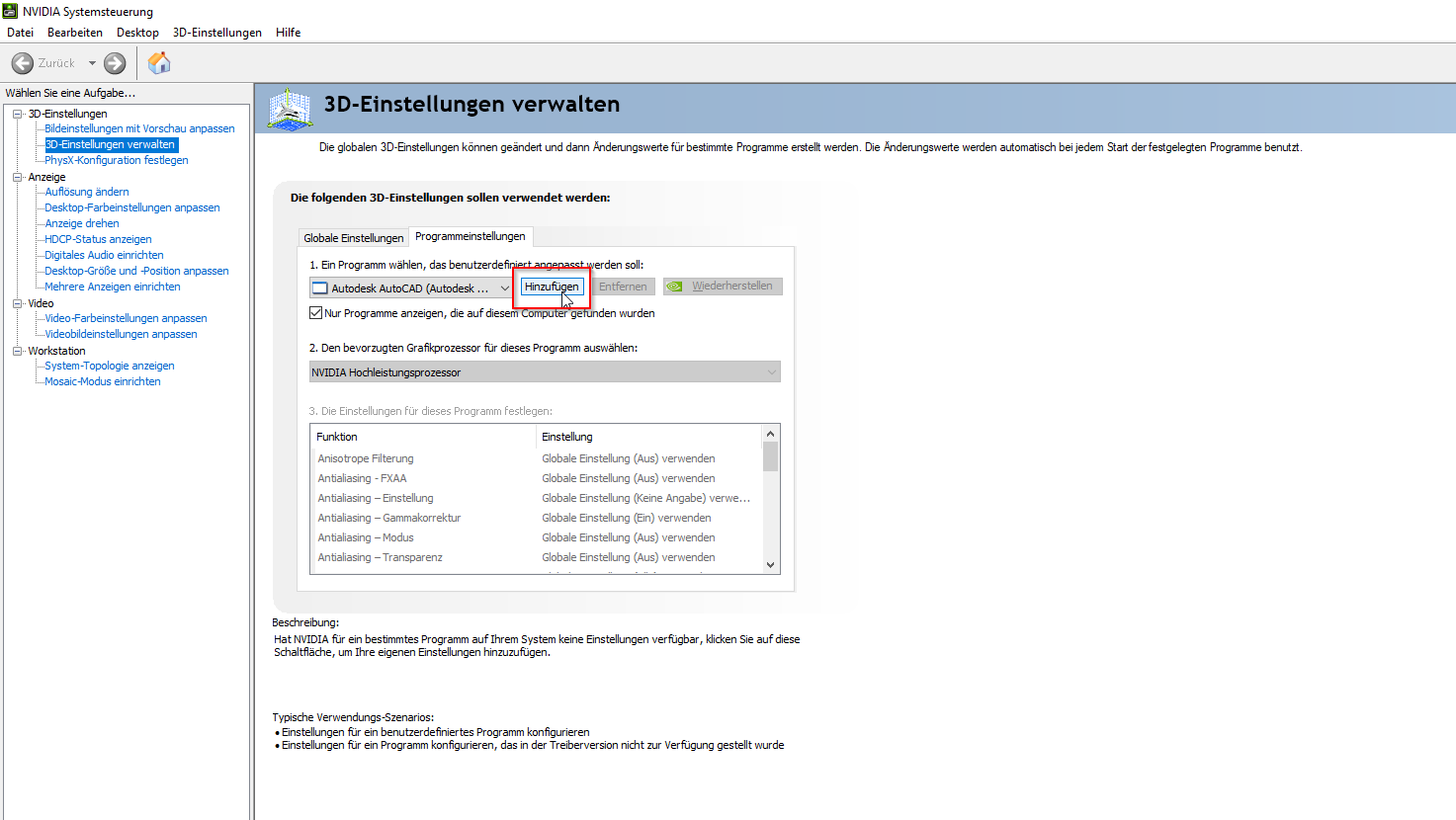 (2) Change 3D settings of your Radeon graphic card
Open the tool of your Radeon graphic card.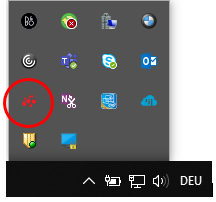 Click on "System" to find all the applications, which are using this graphic card.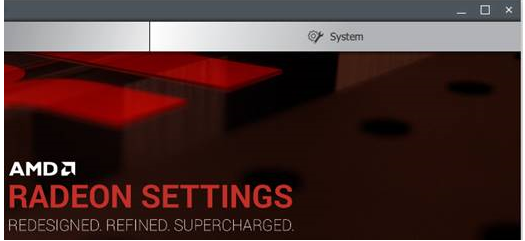 Click on the button "Search" on the upper righthand side and add both ipolog modules (ipolog 4 Material Flow.exe & ipolog 4 Workspace.exe).
(In case "Search" is not directly visible, you need to switch to "installed applications with this profile"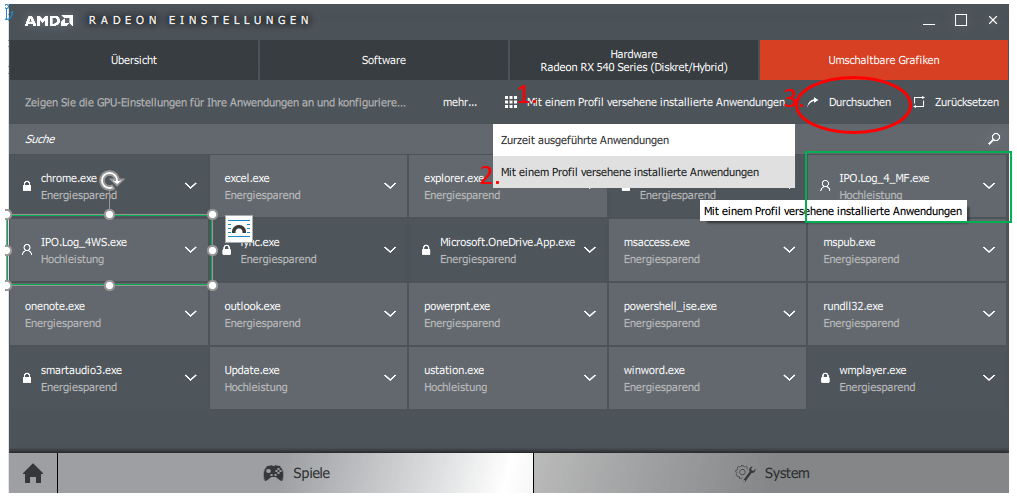 (3) Update driver for the graphic card
Please make sure that you have installed the latest driver for your graphic card.