If you have opened the Time Distance Diagram, the window is initially empty. Select a worker in Reporting, in Worker Gantt or directly in Layout.
As soon as you have clicked on a worker in the layout, the evaluation is visible and the simulation begins. The time stream is also displayed. You can find the name of the worker in the upper right part of the Time Distance Diagram (1).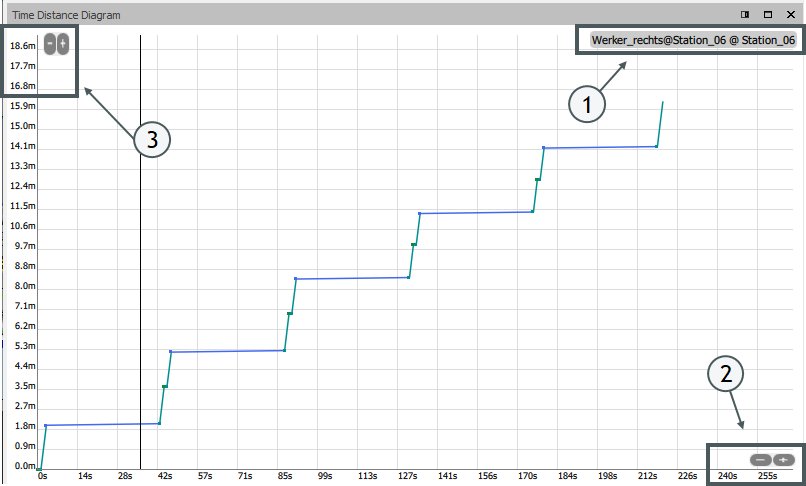 This diagram shows the relationship between time and distance of the worker's routes. This shows in which time the worker travels which distance. The different colours stand for productive assembly routes (blue) or unproductive material routes (green).
The horizontal x-axis shows the time in seconds. In the upper left corner of the window, the distance of the distance unit in meters can be shown in more or less detail, using - or +. To do this, either the - symbol or the + symbol must be clicked until the desired distance is reached (2).
The horizontal y-axis shows the distance in meters. In the lower right corner of the window, the displayed time scale can be displayed at shorter or longer intervals by clicking on - or + (3).
Translated with www.DeepL.com/Translator