Open ipolog 4 WS and log in. On the homepage, please select the "house" icon in the upper left-hand corner. Secondly, click on the drop-down menu at "No Selection". Next, select the server to create the simulation scenario there.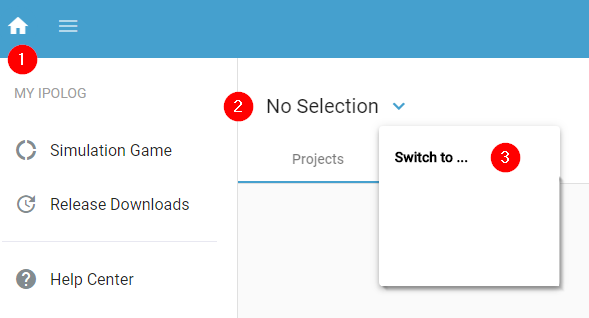 In the next step, create a new scenario with "Add Scenario".

When you create the planning simulation scenario, you must select the "Planspiel WS 2022_Vorlage" template. Add a title and description. Then click on "Create Scenario".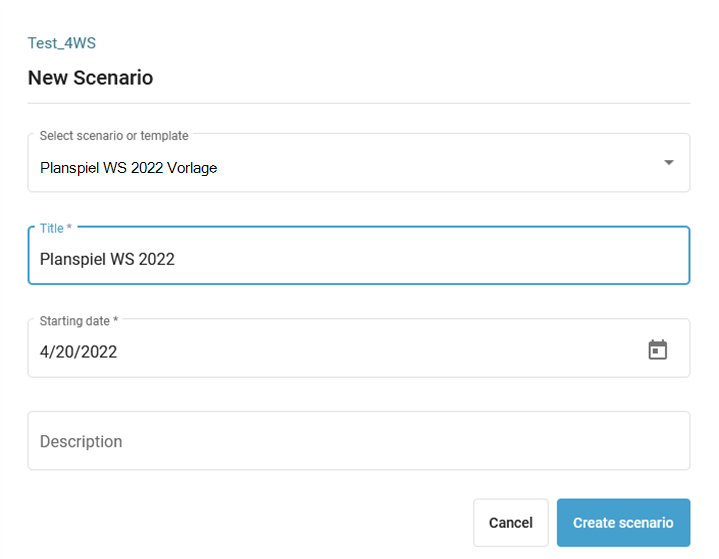 You have now successfully created the planning simulation scenario and can get started.