After the successful installation of ipolog 4 Material Flow you will find a folder named "examples" in your installation directory (e.g. C:\Program Files\IPO.Plan\ipolog_4_MF\examples).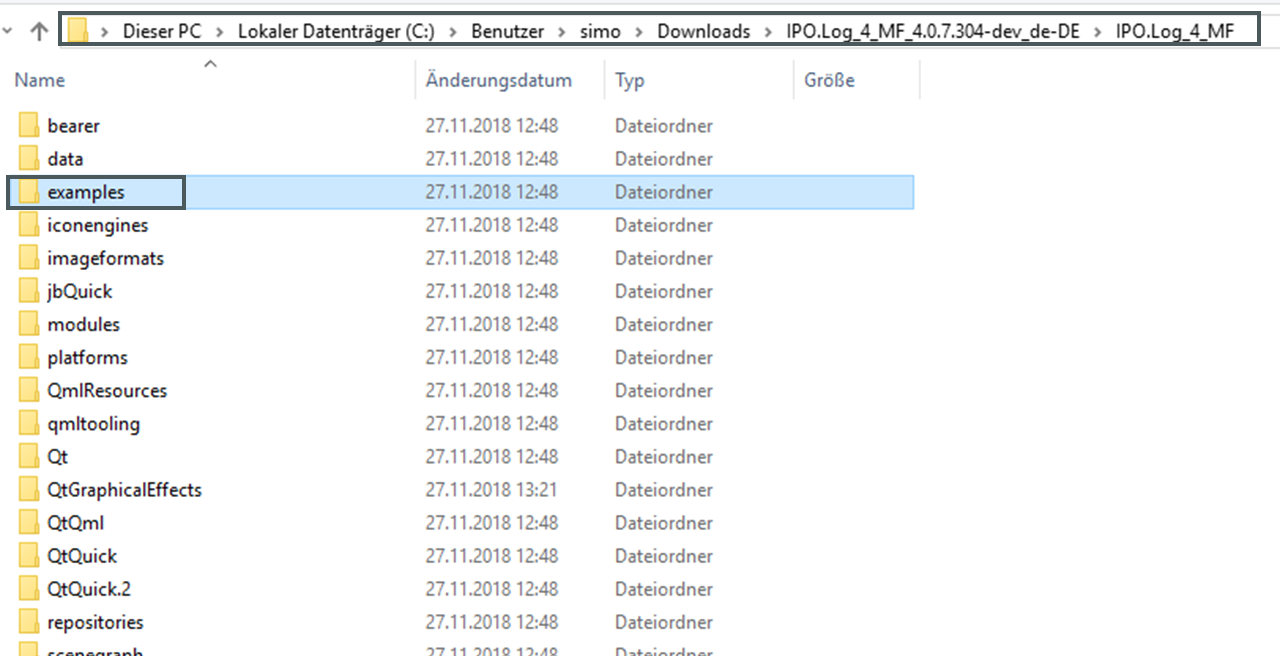 In the folder "examples" you can find current example data in german to build up a complete project.
The data prepared for ipolog 4 Material Flow should support you in preparing your own data independently and professionally. The folder structure allows you to see which data is required for a project.
It is recommended to keep the folder structure and formats in the individual folders and to only change the content with your own data.