The 'Common Data' brings Material Flow and Workspace together to the extent that boxes/containers and also shelves can be used throughout the project. Here They can be created, viewed and managed.
After opening the project in the portal or the clients in the bar on the left side of the screen, the button for Common data appears:


The Common Data sections
| | |
| --- | --- |
| Boxes | contain load carriers and load units |
| Racks | contain shelves |
These can be created, imported, managed and edited here.
Creating Planning States
Planning states can be created via the button in each section.
As shown in the screenshot, a name, a description and a validity period can be defined.
(Initially, there is always a "default" planning state.)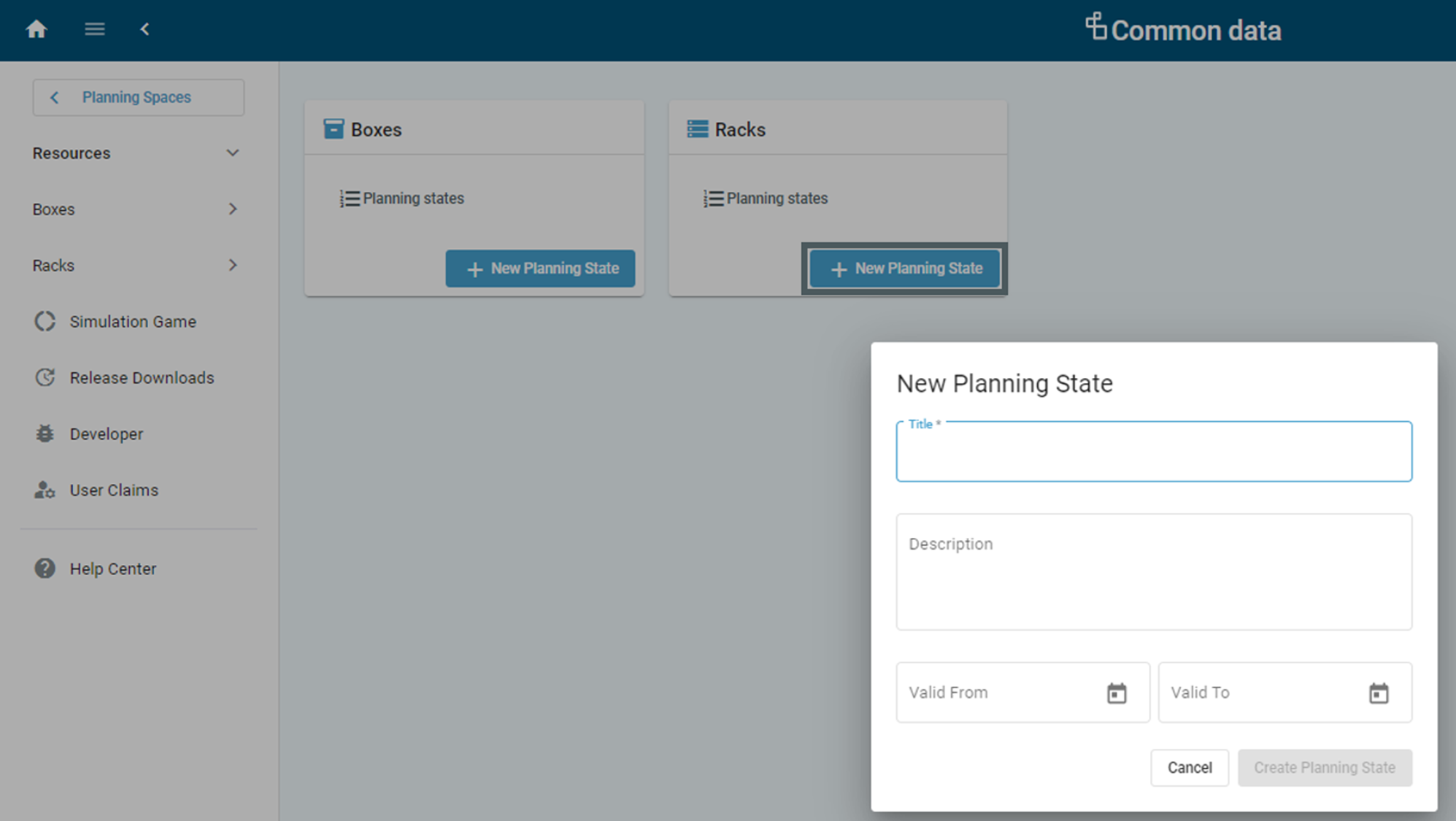 Editing a Planning State
Each Planning States can be adjusted by opening the menu by clicking on the three dots on the right.
The options are: copying the name, editing or delete.

Customize your View
By "Add Filter" you are able to filter your planning states.



And it is able to show or hide the shown collum's on the right