Box Editor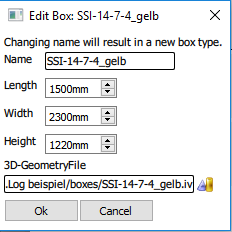 The Box Editor offers the following functions:
Name: name of the box
Length: length of the box in X-axis
Width: depth of the box in Y-axis
Height: height of the box in Z-axis
3D GeometriyFile: defines the 3D geometry of the box : DefaultBox is the default geometry and creates a cuboid
Product Editor
To edit a product, select the Product catalog tab in the Catalog and click edit next to the desired product.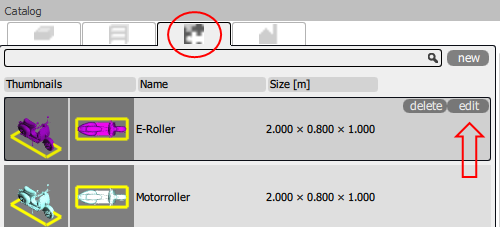 A new window will be opened showing the selected product with the corresponding worker positions.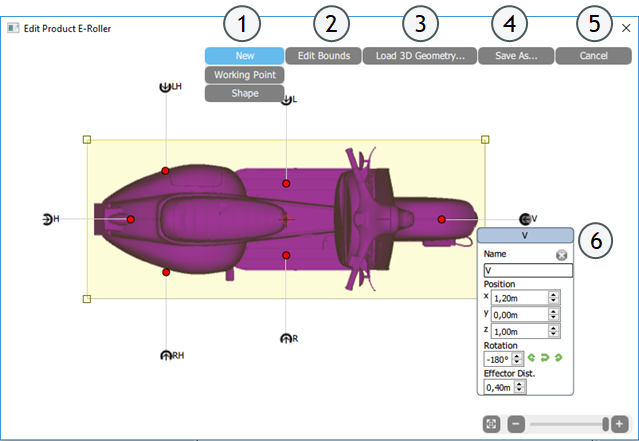 New (1) can be used to create new working points on the product and a blocking area (shape). With Edit Bounds (2) you can edit the size of the blocking area.
If you want to load a 3D file, click on Load 3D Geometry... (3).
If you want to save changes in the Product Editor, use Save As... (4). A product is overwritten if it is saved under the same name. Under a new name, the changes can be saved as a separate product and the old product remains unchanged. If changes do not have to be saved, use Cancel (5).
The position, the name and the rotation can be changed at a working point (6).
Rack Editor
How to edit racks or create new ones can be found in this chapter.