In the course of your process restructuring, your project team also thought about the disposal of empties.

The modules and cart racks that travel in the bundled routes from the supermarket and pre-assembly have special structures and containers. That's where the 1:1 full container empties exchange comes in handy.

Make sure you have noted this in the appropriate box in the grouping chain.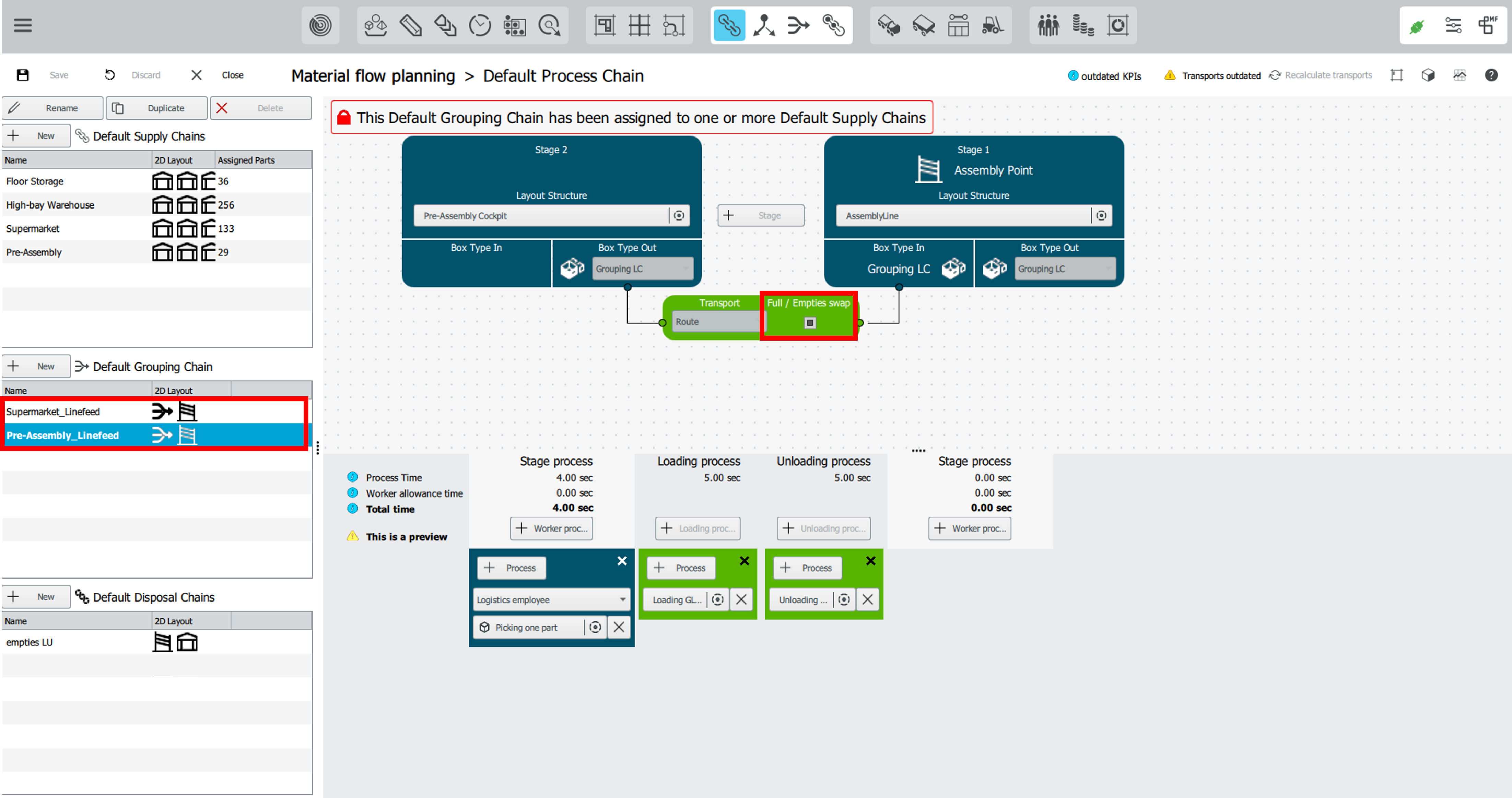 The situation is different for the disposal of conventional small load carriers. Here, the empties are driven via a collection route to the empties location located in the adjacent hall, similar to what your colleagues have already planned for the large load carriers empties. (see default disposal chain "empties LU").
To do this, please create a default disposal chain or duplicate the existing one. Choose a self-speaking name and build the process considering the following conditions:
the default disposal chain occupies 2 stages

the empties are collected at the point of origin and transported directly to the empties (Empties) area

a tugger train is used for this purpose

only load carriers are transported (Box type must be set to LC).

Shelf trolleys are used as trailers, which are loaded with the individual small load carriers.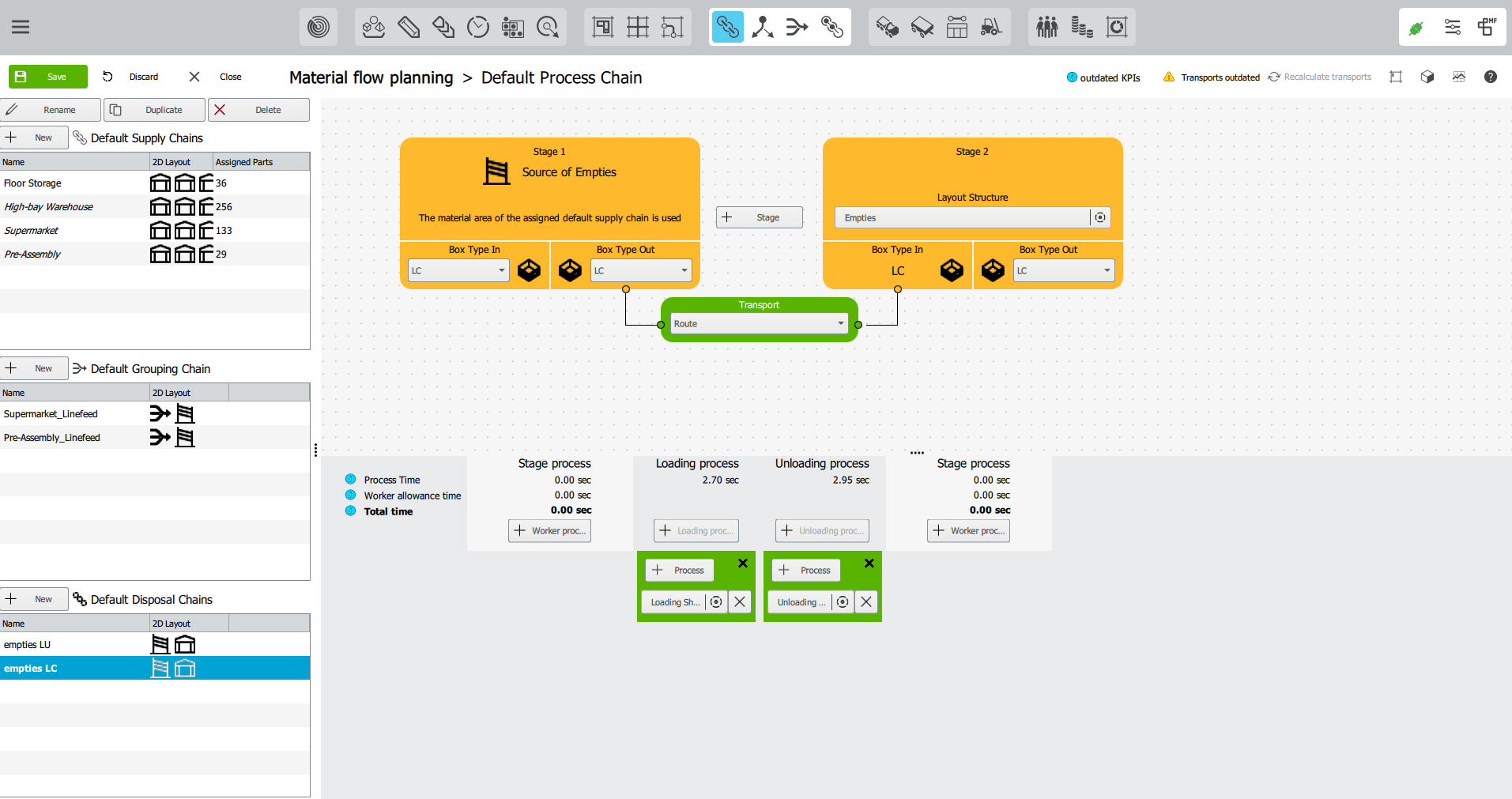 Last but not least, you now need to link the default process chain for the load carrier empties to the appropriate locations in your default process chain . The following are affected here:
High-bay Warehouse ("AssemblyLine" level)
Supermarket ("AssemblyLine" level)
Pre-Assembly
As an example, the screenshot shows the linking of the default disposal chain in the default process chain "Pre-Assembly".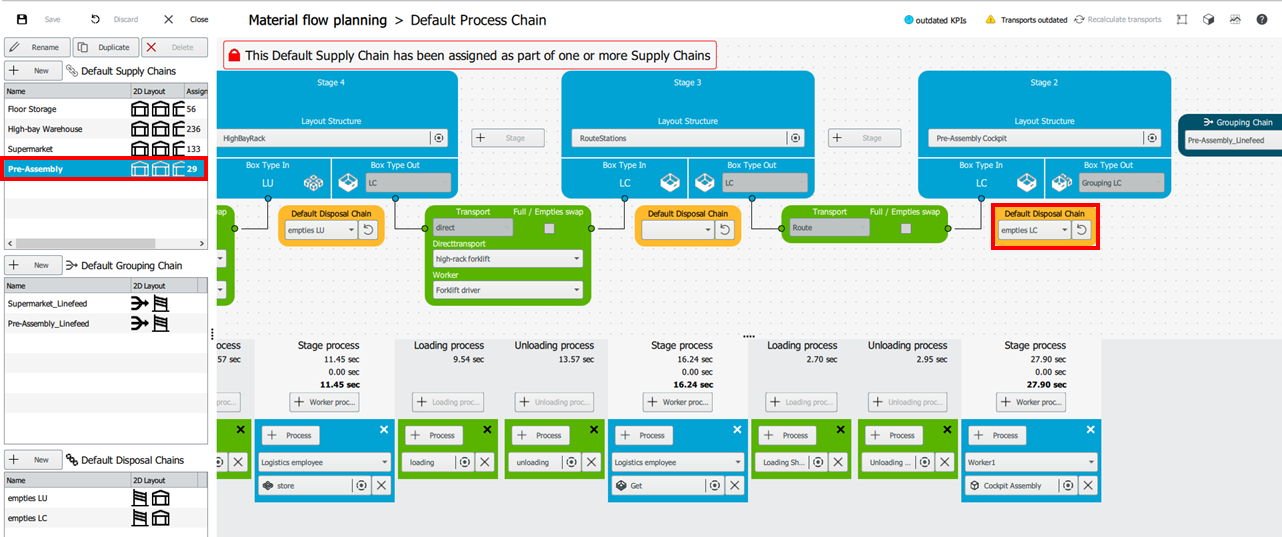 In addition, you must add the default disposal chain "empties LU" to the created default supply chain "Floor Storage" at the "AssemblyLine" level.