In the course of your process restructuring, your project team also thought about empties disposal.

The modules and cart racks that travel in the bundled routes from the supermarket and pre-assembly have special structures and containers. That's where the 1:1 full container empties exchange comes in handy.

Make sure you have noted this in the appropriate box in the bundler chain.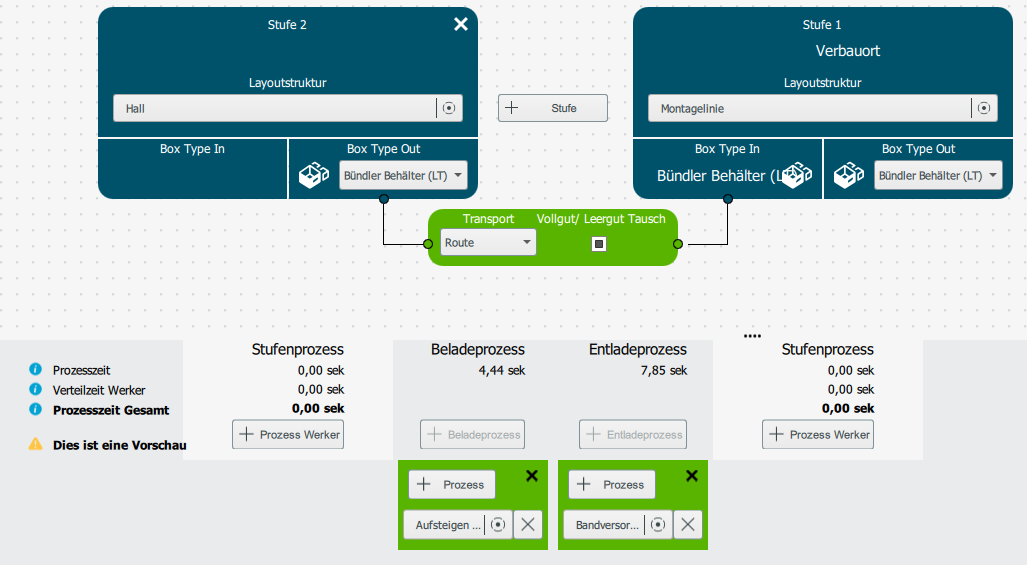 Standard disposal for KLTs from the rack storage area
The situation is different for conventional KLT routes, which are delivered directly from the rack storage area to the assembly area. Here, the empties are transported via a collection route to the empties location outside the hall.

For this purpose, please create a standard supply chain (SSC). We first define the processes as seen in the picture below. In assembly, the employees regularly transfer the empties to the empties levels, and the route driver of the empties route (this has already been created by your colleagues during the as-is recording) is assigned the same process for transferring the individual containers during loading and unloading of their empties route.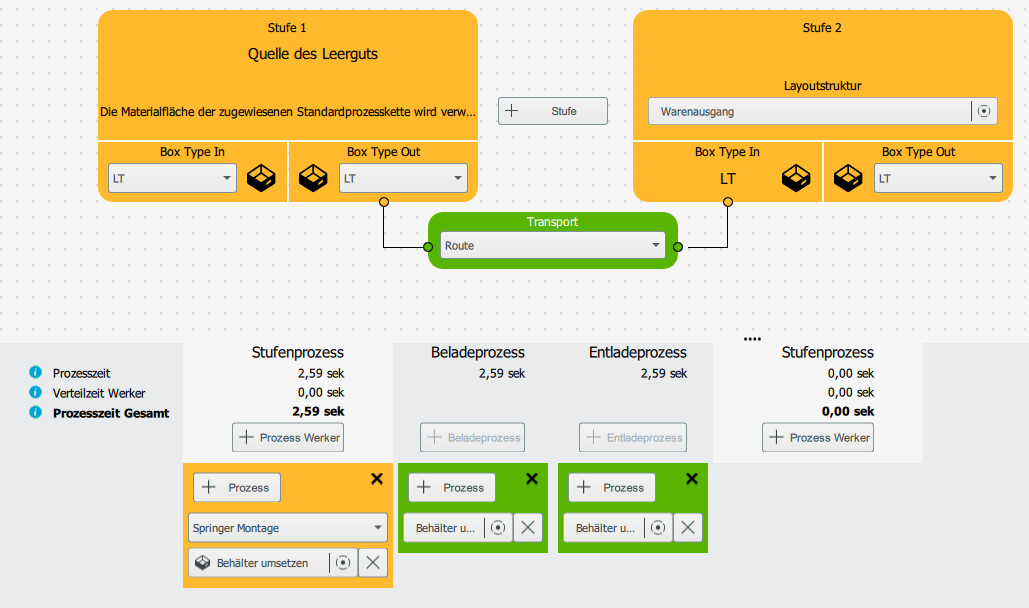 Last but not least, you must now link the SEK for the consolidated empties to the last stage of the supply chain for the route "KLT-Routen_via_Regallager" (see the following figure).