Not only entire Planning Spaces, but also individual scenarios can be imported as well as exported.
Note: Import and export only work in the portal opened with the web browser.
Import
In the scenario overview, there is a button at the top right that opens an explorer window. Selecting and confirming a scenario starts the import: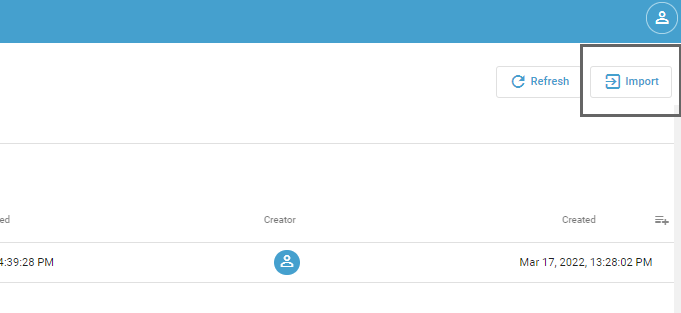 Note:
Workspace planning areas have the file extension ".ws".
Material Flow planning areas have the file extension ".mf".
Export
To export a single scenario, move the cursor over the scenario to display and select the appropriate options:
The download starts immediately. The .ws / .mf file is then located in the download folder defined for the browser.