If a Planning Space is to be deleted and thus no longer be shown as a tile in the overview under project, perform the following steps.
Note: Deleting or restoring a planning area requires admin rights.
To delete, proceed as follows: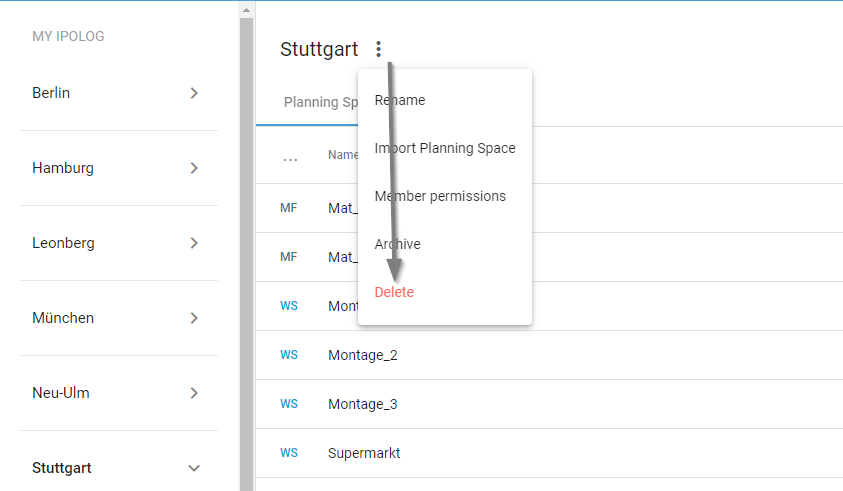 If the Planning Space was deleted by mistake or should be reactivated for other reasons, this is done by opening the Planning Space in the overview on the left-hand side. The Planning Space can then be reactivated via the settings by selecting "restore".