If a Planning Space is not currently being used but should not be deleted, ipolog offers the option of archiving. After archiving, Planning Spaces are no longer shown as a tile in the overview under Project, but only in the overview bar on the left-hand side with the note "archived".
Note: Archiving or activating a Planning Space requires admin rights.
To archive, proceed as follows: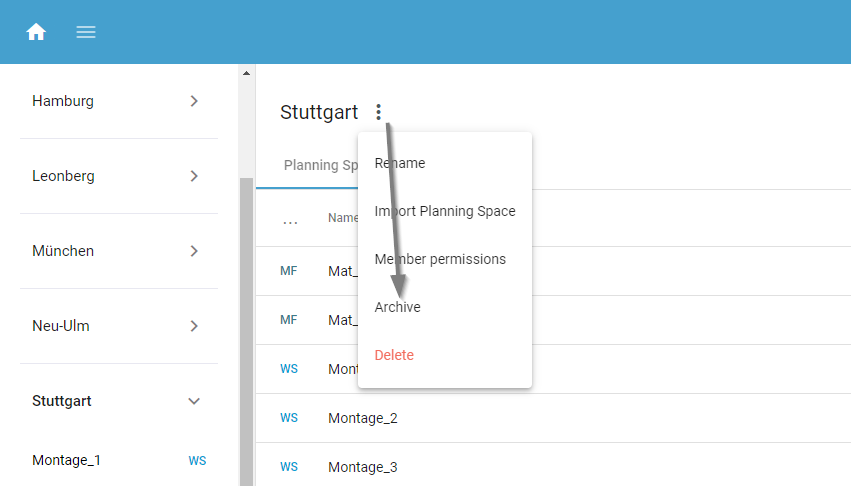 If the Planning Space was archived by mistake or should be reactivated for other reasons, this is done by opening the Planning Space in the overview on the left-hand side. The Planning Space can then be reactivated via the settings by selecting "activate".