At Station_18_ML, various screws are installed which are very similar in appearance. To prevent the workers from getting confused, the screws need to be delivered in different colored load carriers.
To do this, go to the Material Provisioning Editor and select the screws at Station 18 on the left with the part numbers 00000002 and 10000005.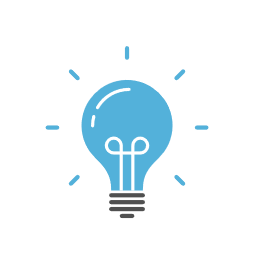 Tip:
Use the filter function in the Material Provisioning Editor. Here you have the possibility to search and filter for specific materials. If the materials are located on several material surfaces, also use the filter for the material surfaces.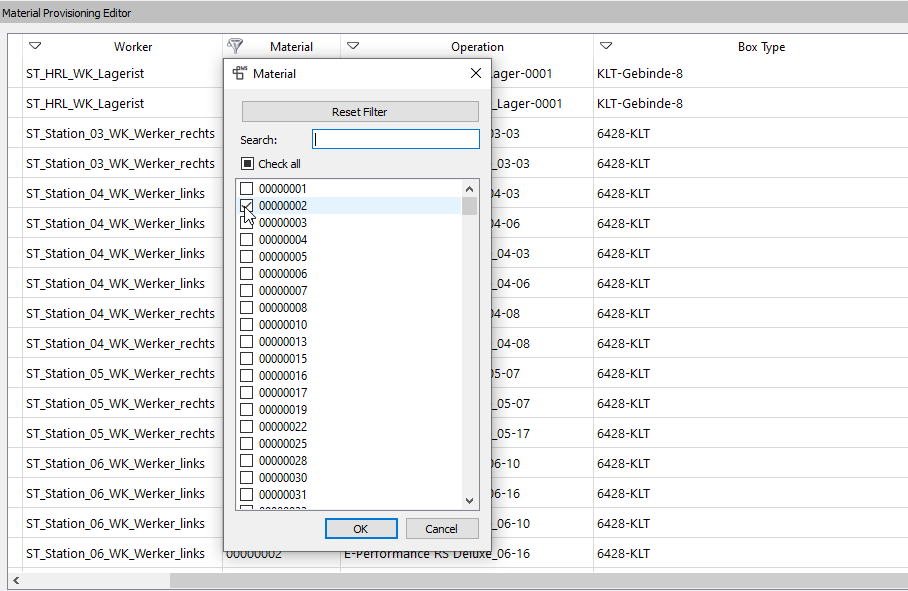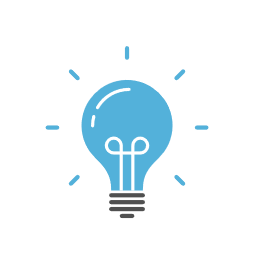 Tip:

Since in the Material Provisioning Editor the supply form can theoretically be adjusted for each individual material usage (i.e. for each product and each process individually), you need to ensure that you select all relevant lines in the editor for the following change. This can be done with correct filtering (in the example material "00000002" and material area "Station_18_ML") by Ctrl+A or in the right part under Properties by clicking on "Select all provision requirements from group".
By default, the screws in the load carrier 6280-KLT (blue) boxes are provided here. To be able to distinguish the screws, select the screws with the part number 00000002 in the Material Provisioning Editor and open the catalog. Once you have opened the catalog, select the 6428-KLT because it has the same dimensions but is red. Confirm with "Apply".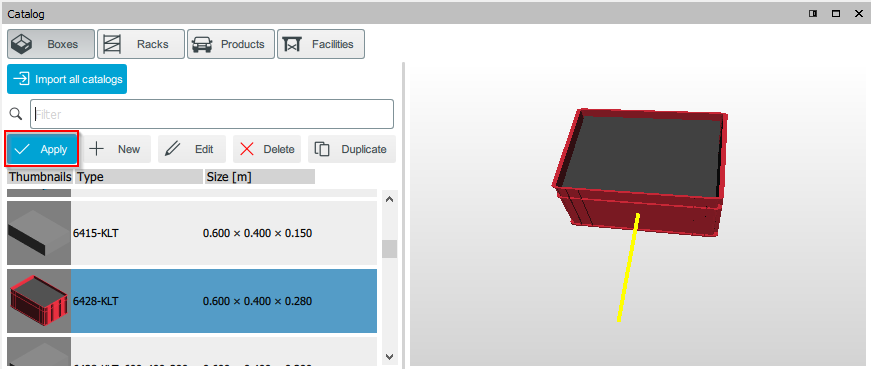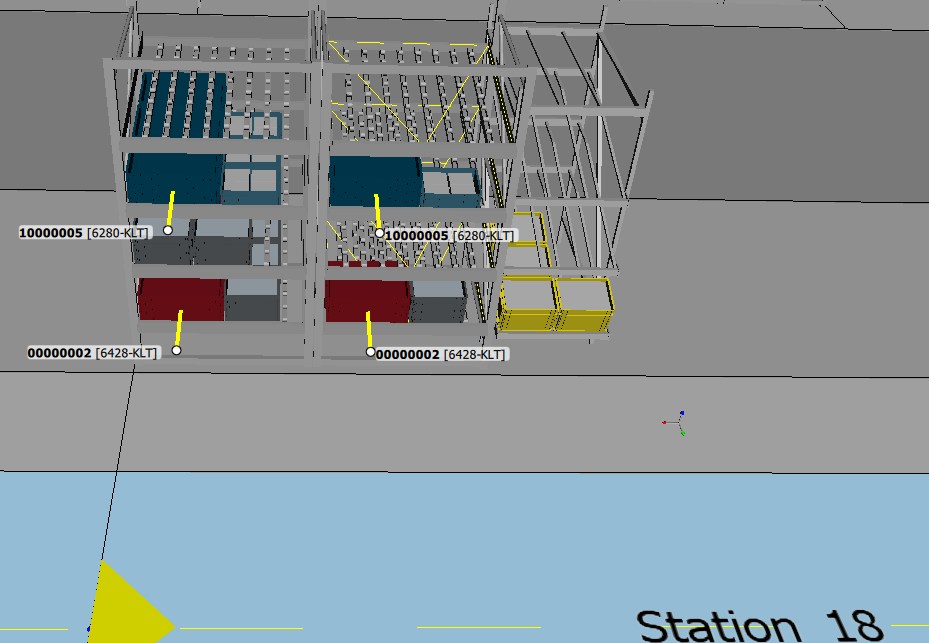 Adjust the arrangement of the left material area of Station_18 if it differs from the screenshot.

Save your progress.