The structure in ipolog can be used to navigate to the right scenario. To reach the right scenario, the right project and the right planning area are required as preconditions.
The project can be reached in two ways via the start screen. On the one hand via the navigation on the left side, on the other hand by selecting the tile of the project.

After a restart of ipolog or for changing projects in an open version, the navigation on the left side can be used.
To mark a project as a favorite to find them faster in the overview, they can be marked with a click on the star.
After selecting and opening the correct project, the level is reached in which the planning areas of the project are located. In the web browser, all planning areas are displayed across the software. In the application itself, only the planning areas for either ipolog 4 Material Flow or ipolog 4 Workspace are visible.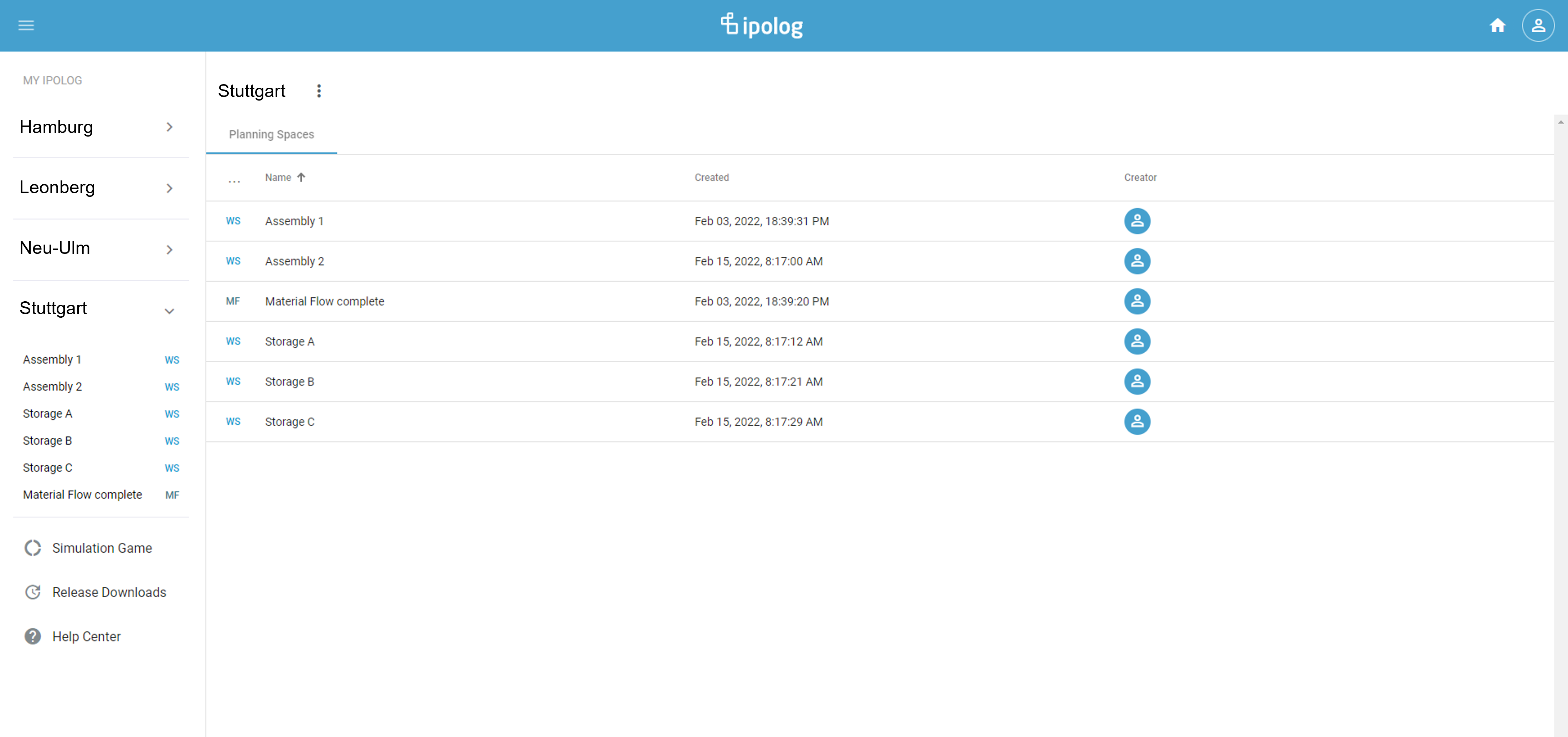 After you have created a scenario in this overview, you can reach the desired scenario by clicking on the Planning Space in which the scenario is located.
To return to the start screen, simply click on "ipolog" at the top of the screen or on the home button at the top right.