Now you can begin with the first task. To begin switch to the "Layout Editor" submodule.

In the Layout Editor it is possible to import the layout of a factory and to structure and summarize the areas as they are actually used in the factory floor. The desired layout structure is created by creating different layout levels and then assigning material surfaces.
In the current project, the corresponding layout structure has already been created and the areas are added to the respective layout level. The factory hall therefore consists of 9 zones: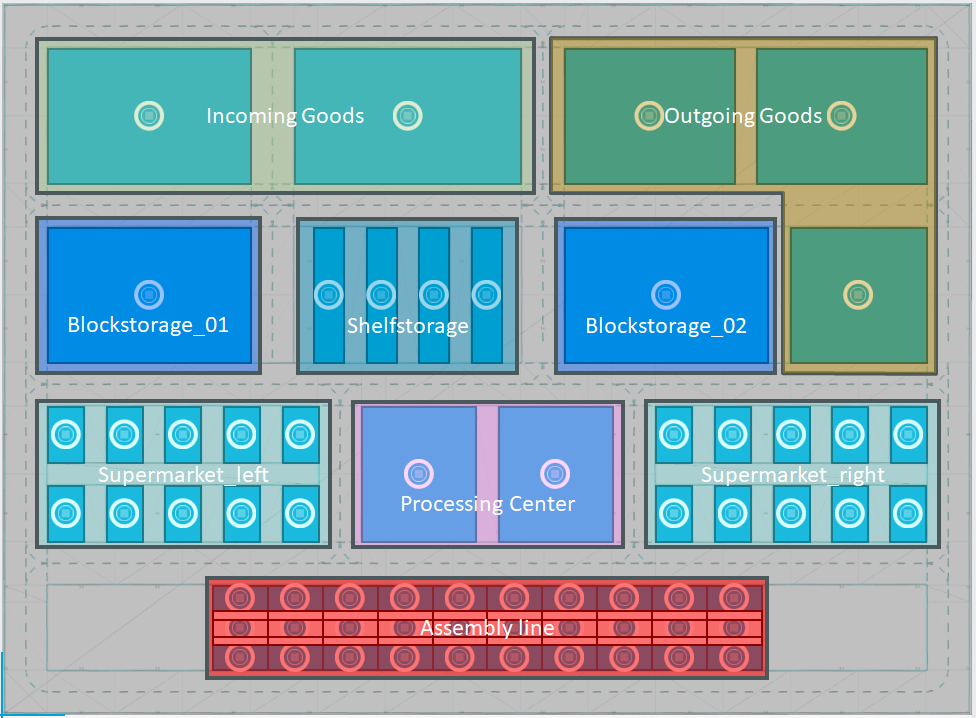 If you do not yet have a shared project available and no layout structure has been created, please create a layout structure that reflects the illustrated grouping of the individual surfaces. The individual areas of the block warehouse and the supermarket can each be combined: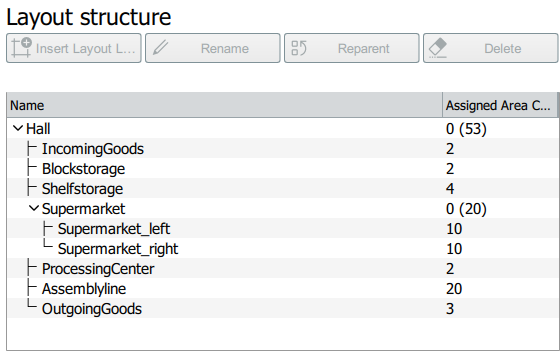 Assign all corresponding surfaces to your layout structure. First select the layout level to which you want to add a surface (1). Then click on the lower icon (2) in the toolbar. Then click on the corresponding area that you want to add to a layout level (3). Repeat the process until all surfaces are assigned to the corresponding layout level.