With ipolog 4 Material Flow you are able to efficiently plan the material flow in your factory. Through the interaction of the 3D representation, the interlocking planning steps and the various evaluation functions, it is possible to map your material flow digitally, reveal potential for improvement and set up and compare different optimization scenarios.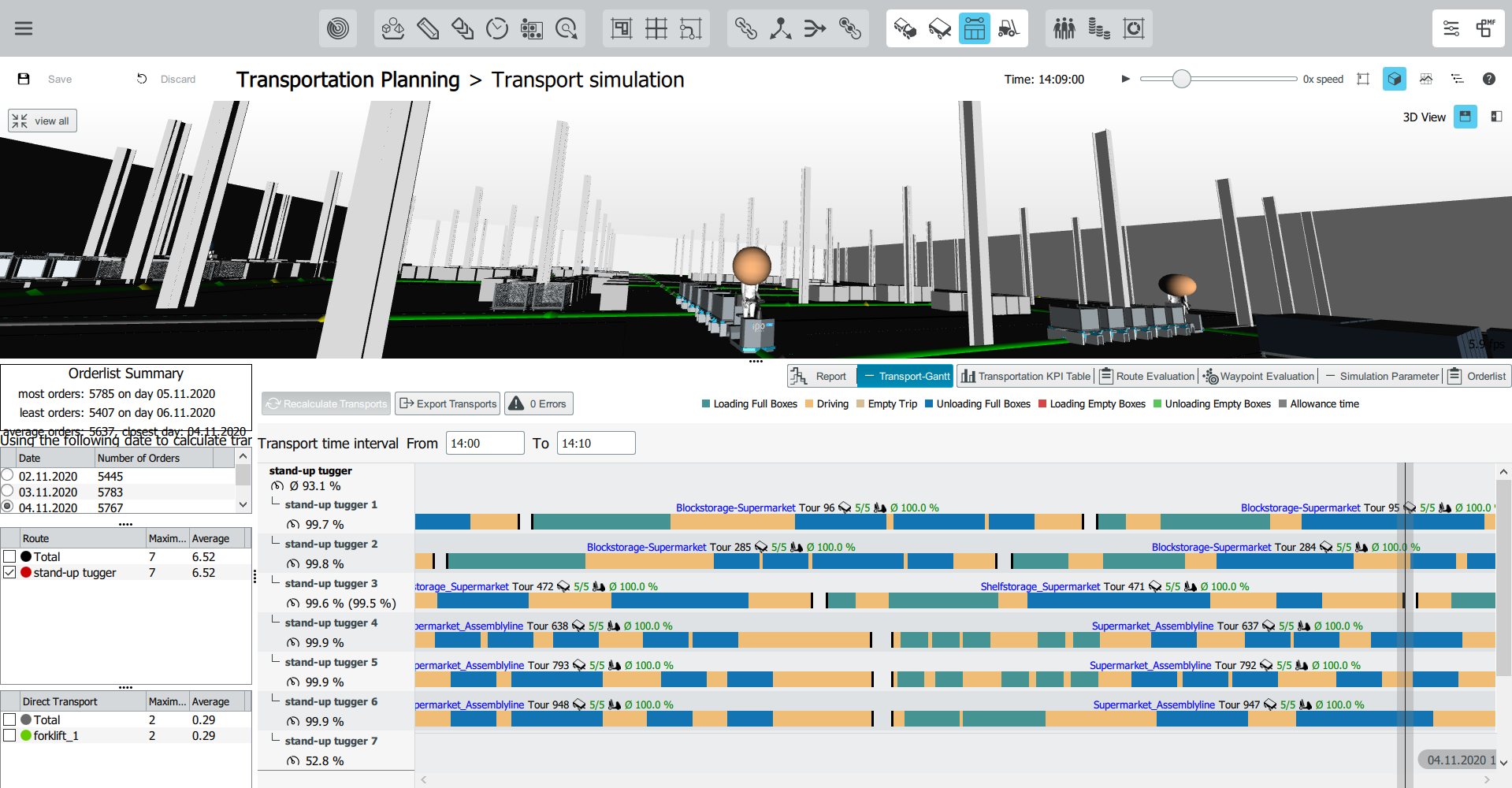 After running the simulation, you have executed the basic functions of the software and built a model with which you can make key statements about the following target values:
Route train requirements (which tractors and which trailer types are required, and how many)
Tours per day (see the tours in chronological order with the help of a Gantt diagram)
Process times (display of loading, driving and unloading times for each transport)
Employees (Exact statements about the required number of route train drivers and logistics employees are possible)
Total distance (layout-based evaluation of the individual routes)
Now start the program ipolog 4 Material Flow. You will first see the ipolog 4 Material Flow login view. Log in with your access data.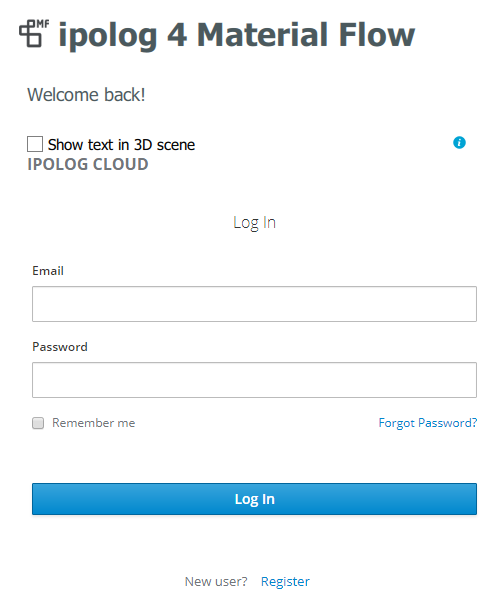 After login the project view opens: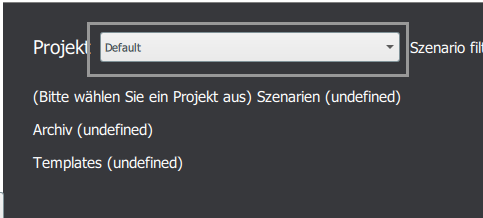 Please select the project shown above again at the first start. Your contact person at ipolog has created a template for you, which you should now see. Please create a new project and select the corresponding template as data basis:
| | |
| --- | --- |
| To do this, give your new project a name (1), select the corresponding template (2) and start the project by clicking on "Create" (3). | |
If no template is available on your server, it is possible to import the required data manually into your project. First create an empty project by leaving the field "Template" empty.
After the cockpit has opened, click on "Select your source folder" in the upper area of the display of the individual planning steps (1). In the window that opens, navigate to the folder that ipolog made available to you for the simulation and that contains the displayed folder structure. Select this folder by clicking on "Select folder" (2).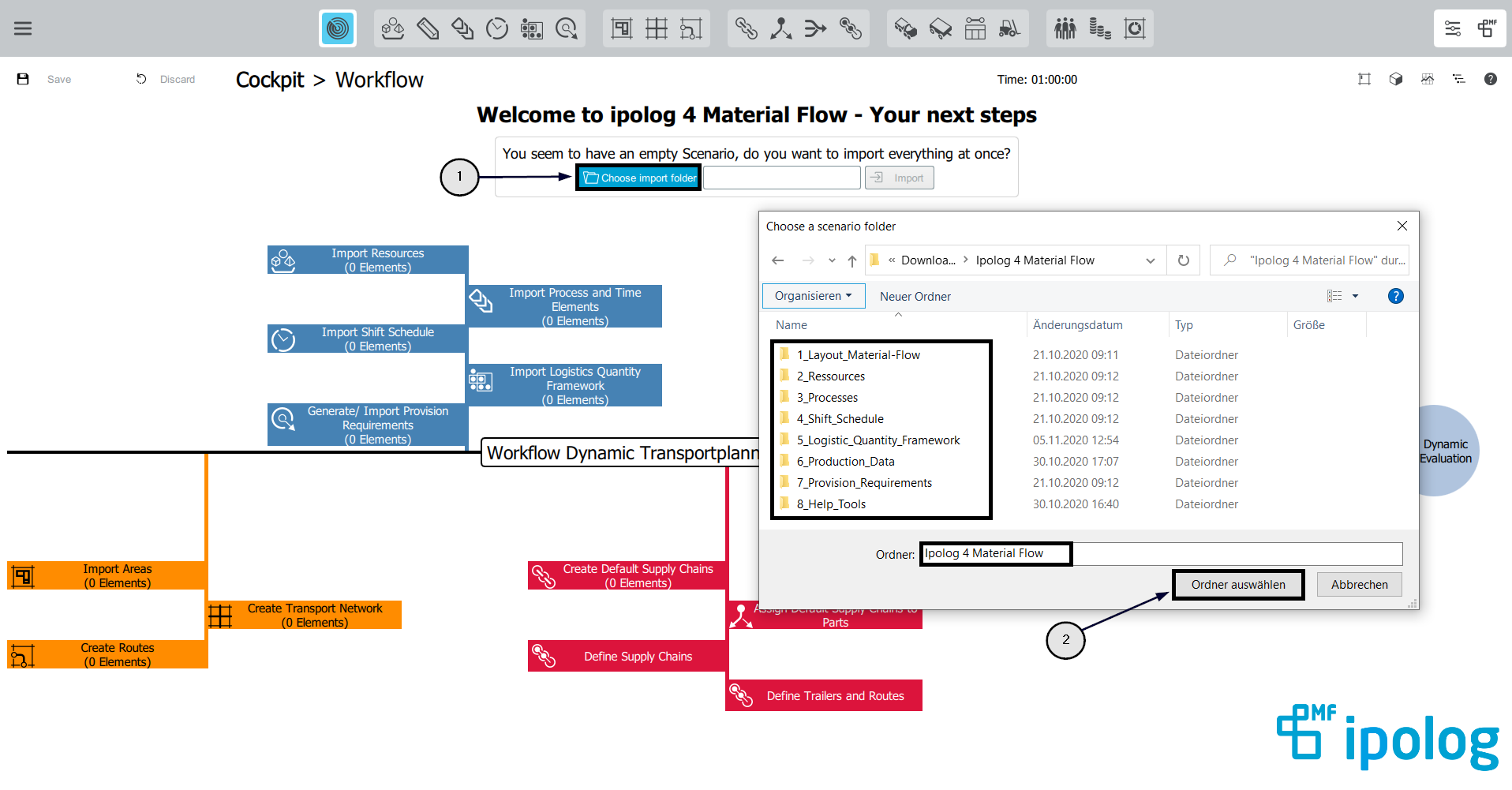 Start the process by clicking on "Import"