In the course of the changes, a new process is added to Station_08. The tractor is now built with a ladder for easier access.

Since the material areas are already fully utilized, the stairs will be placed on an outside corner area. These outside corner areas are extensions of the material areas. These are used when there is not enough space available on the material area for the planned placement.
To create space on the material surface, change the box matrix of the container 1511-GLT (mesh box) so that the containers no longer stand next to each other, but behind each other. Click on the grid box in the 3D view for an easier selection. Now it will be highlighted in gray in the Table Editor and you can adjust the matrix.
The Matrix is structured as follows: how many are-
next to each other x behind each other x stacked

Open up the Material-Zone Editor and select the yellow "outside corner area". Then press "Move to material area" as seen in the Screenshot, to place the Material where it should be.
These changes have to be adapted on both sides of the assembly line.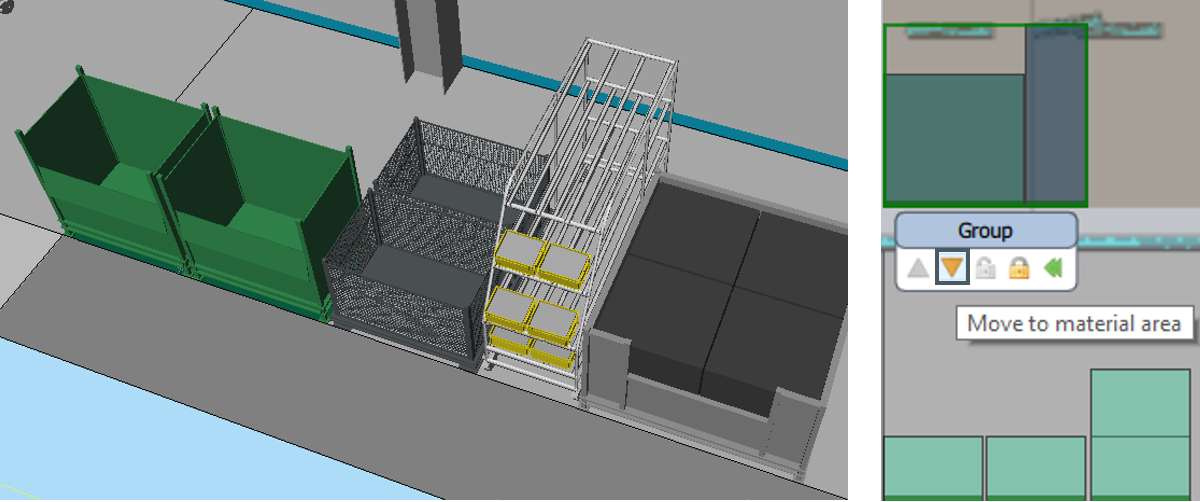 Save your progress with the button in the upper right corner of the screen.