Your colleague informed you in a meeting that some changes have to be made to the assembly line. In order to make this possible, a new station is required since more material is created as a result of the reassignment.
Reassignments affect the following processes:
Quality control
Cleaning of products
Placement of a checkbook and a user manual

To create a new station, open the Layout Editor.
Click "Create" (1), "Add a new station" (2) and then hit the green plus (3). The Station should be named "Station_10". The dimensions for this can be seen in the screenshot. Untick "000_Pufferzone" before pressing the "Create"-Button.
Station_10 should be located directly next to Station_09.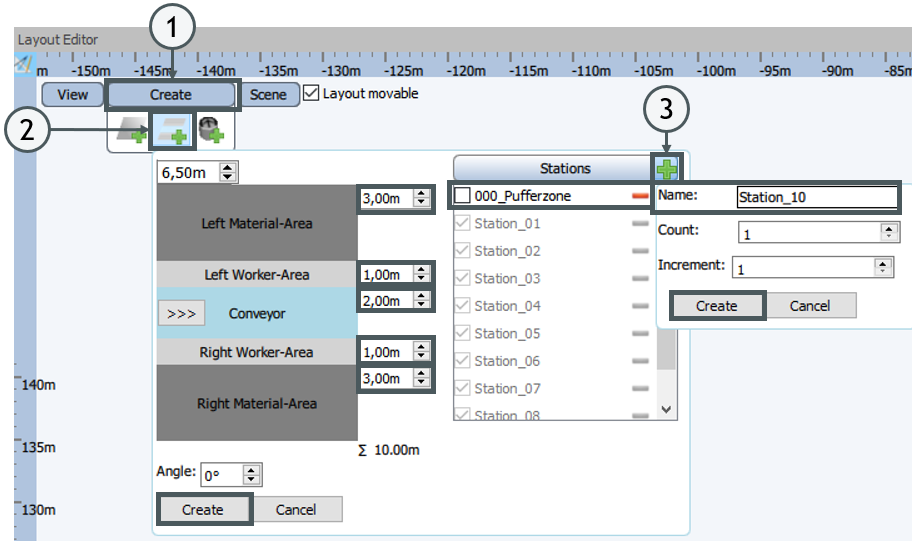 To edit or delete an area afterwards first activate "Layout movable" and then select the respective area.
Save your progress with the button in the upper right corner of the screen.