We use services to monitor the technical stability of our software (crash analysis) and to statistically evaluate visitor access (user analysis).
In order to use the data, we need your consent. You can revoke your consent at any time. Further information can be found in our data protection declaration.
Crash analysis
Crashes have to be fixed as soon as possible, therefore we need information about the cause of the crash.
User analysis
User interactions are recorded anonymously and help us to make ipolog consistently more user friendly.
You will find the current declaration in the software when you open User Tracking under "Privacy Policy".
Revoke your opinion about User Tracking and send Crashreports:
Please log into the software and open the settings: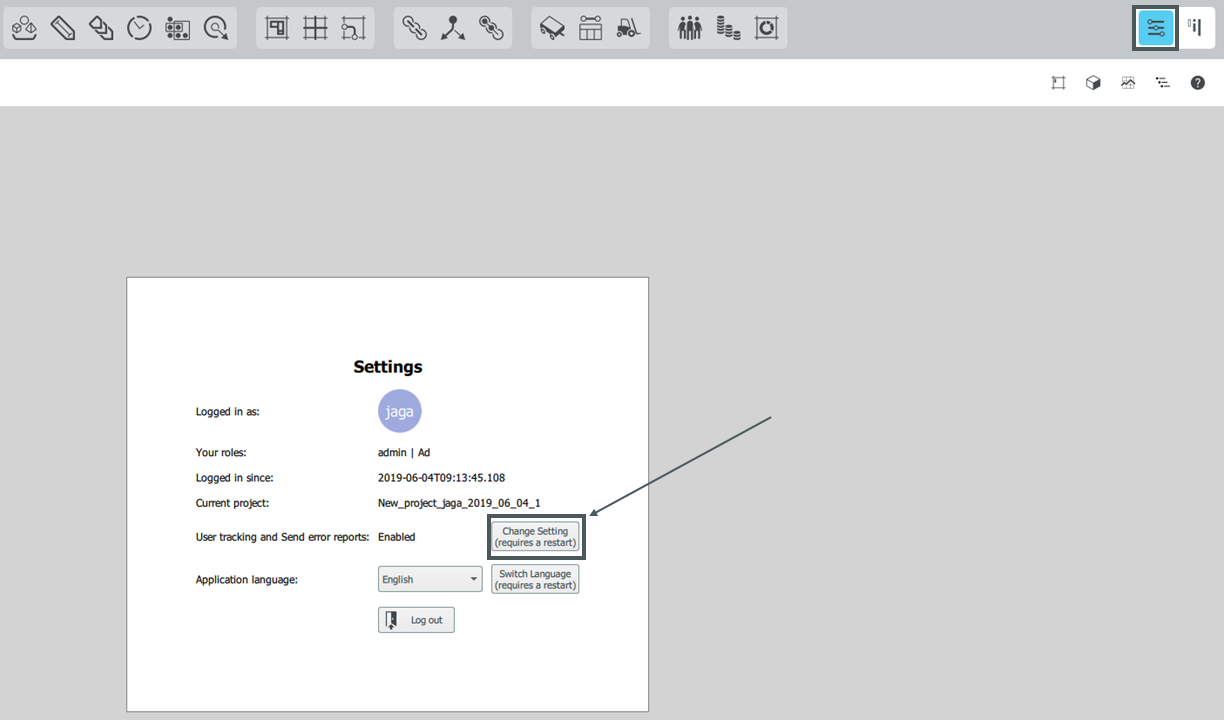 Here you can see whether the user tracking and sending of crash reports is activated or deactivated. If you want to change your mind, select the button "Change setting (requires a restart)".
As soon as you click on this button, the following view will appear: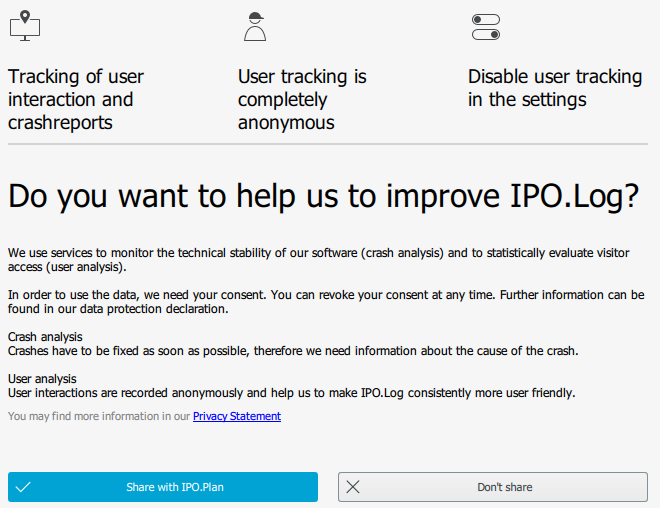 There you have the choice whether you would like to support us with the improvement of our software. To finalize your decision, you need to restart the ipolog 4 Material Flow software.
If you have any questions, please contact us at datenschutz@ipolog.ai
Thank you for your active support.