The process elements are all created in the input file according to the defined schema, but they cannot be imported into the software.
The following message appears: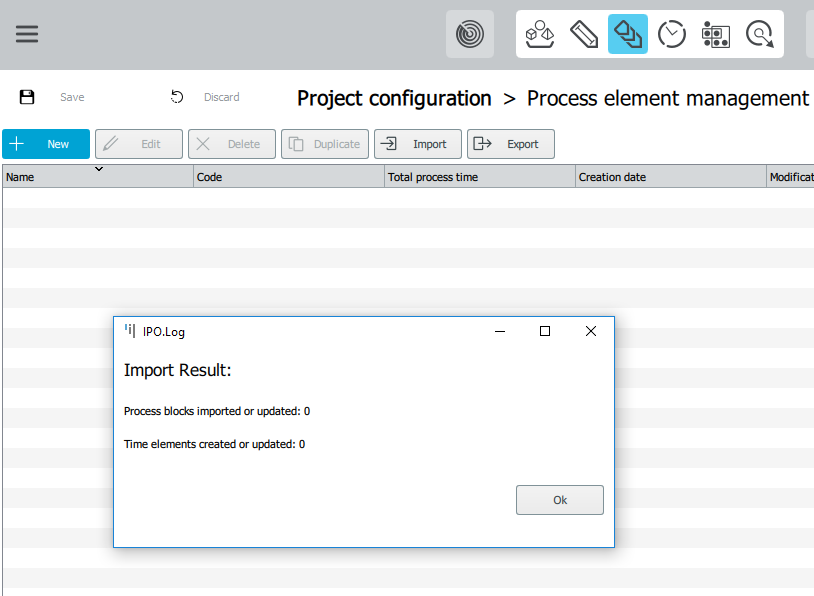 The problem here is that the worksheet of the import file in which the process elements are stored is not correctly named.
The data sheet must be named with either "IPO.Prozessbausteine" or "IPO.ProcessElements".